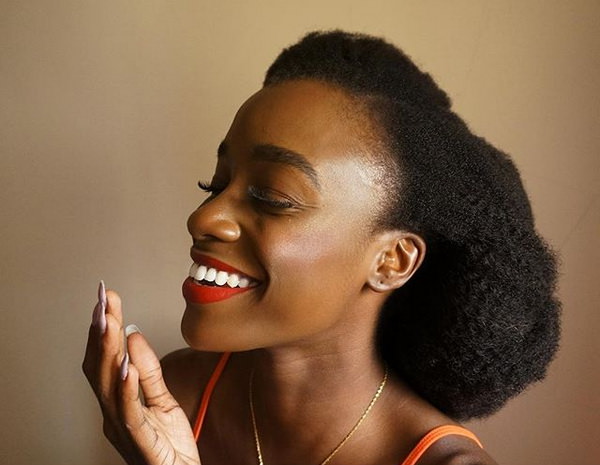 A while back, I went through a phase where I started disliking my natural hair because of curl envy. I wanted a looser curl or wave, and just couldn't get with the fact that my head was mostly covered in tight curls and springy coils. Needless to say, it drove me up the wall; actually, it drove me to the point of manipulating my curls daily and straightening my hair on a monthly basis.
Of course, my hair habits were so bad that almost half of my hair was damaged in a span of three months. At the rate I was moving, I was going to have to go through another transition or do what I never wanted to do–big chop.
This was a pivotal moment for two reasons: It opened up the doors for me to start loving my hair as is, and it taught me that my natural hair journey doesn't stop after I'm natural–there most definitely will be setbacks along with all of my successes.
After that day, I decided that I was going to set some new goals for myself and then completely nurse my hair back to health. Here are a few habits, regimens, and ideas I took on during my second journey to healthy natural hair.
I Did A Mini Chop!
Doing the big chop was never in the stars for me because I am a woman who loves length far too much to cut most of my hair off. So the first time around, I decided to transition. This time, however, I wasn't so lucky.
My hair was dry, brittle, damaged, and split at the ends; I knew that if I tried to transition out of this damage, the split ends would eventually split up the root or my hair would start breaking off at record speeds. Either way, I was not willing to risk damaging all of my hair just to keep my length–so I cut it.
I did a mini chop of about 4 inches, which brought my hair a little above my shoulder. While I was generally upset that I had to lose length in the first place, I knew it was a lot better for my overall hair health in the long run.
Finger Detangling Over Combing
I've always detangled my hair with a comb because I've always had extremely thick hair–which only got thicker after I went natural. I followed the proper technique of brushing from ends to root, but I still found myself losing more hair than I wanted because the comb would snag on ever little knot and tangle.
I eventually ditched the comb and began detangling in the shower. I'd use products with a lot of slip like coconut oil* mixed with aloe vera gel*, or a cheap conditioner that I could easily replace since I'd be using a ton of it. It worked wonders for my medium length hair, but once my hair started getting longer I started to detangle outside of the shower.
I found that with my fingers, I could feel ever knot, "dread", and tangle–which ultimately allowed me to work through and separate them gently; opposed to a comb, where I usually had to tear through my hair.