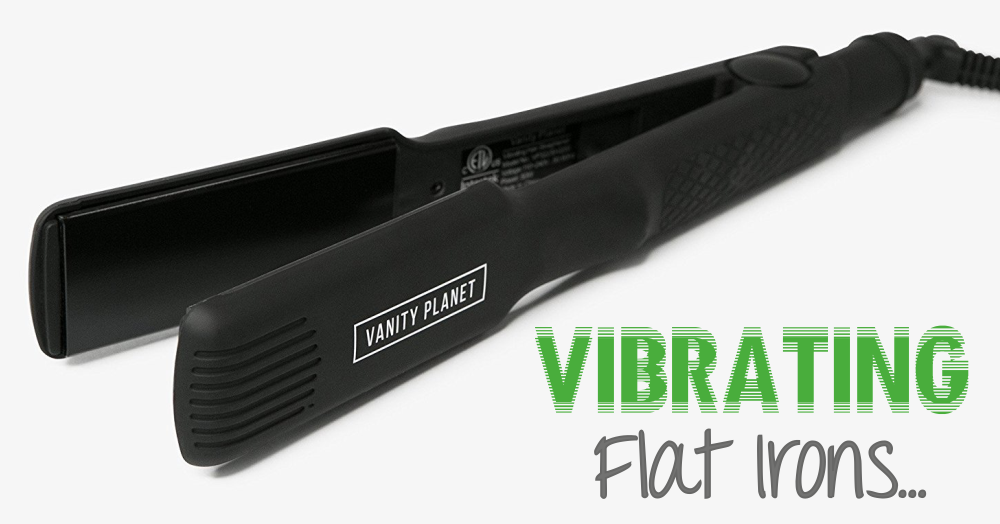 Contents
Remember years ago when we all had that one hair tool we couldn't live without? For some of us, it was probably one of those barrel curling irons* that could give us a few bumps right before a party or it could have been your favorite banana clip because they used to make our hair appear longer than it actually was.
Whatever it was for you the same concept holds true today. We are constantly searching for that 'it tool', the thing that will make our hair do things we could not do with just our hands.
The thing is, women are way more sophisticated now than in comparison to earlier years because we now expect that our tools will not only do its job in a variety of ways but we want them to perform efficiently causing the least amount of damage to our strands.
Flatiron technology is particularly interesting and ever changing which makes it a little difficult to keep up with. We are pretty much used to typical ceramics but the buzz words and catch phrases go far beyond the first ever invented brown plates.
Hotonbeauty recently took an in-depth look at flat iron* technology and they said that "the newest flat-irons sound like something out of an episode of Star Trek. How do you know what the new terms really mean and which type of flat-iron* suits your needs in your salon?"
The truth is there are so many options out there to choose from you tend to ignore the fluff. If you are a stylist or just a girl who loves what she loves you will pretty much stick to what works for you.
There are some of us however who will from time to time venture out and explore new tools at least once just to see if we can find something a little bit better or different from our tried and true staple brands.
If you are in the market for something new or you want to dabble a bit, there is a new flat iron that has been making its way around the beauty world, and get this, it vibrates!
Sounds weird right? Well, it is a little weird, but there is, of course, a well thought out explanation behind the vibration.
Why make a flat iron that vibrates?
Before we get into the why, we must mention that this technology has been around for a few years. As a matter of fact, there are articles about it dating back to 2012. Earlier I mentioned that women are becoming much more sophisticated about their hair, they want to have great results with the least amount of damage.
Vibrating technology helps in this regard because the vibration minimizes the direct heat on the hair that happens when you use a regular straightener.
The company who first introduced the vibrating straightener said it "minimizes the direct friction of the hair as it tightens the cuticles, resulting in smooth, shiny surface,"
With that said you get the best of both worlds, you do actually get straight hair with less damage, and for a curly girl that is the least, we could ask for.
From an engineering perspective, vibration tends to reduce friction between two non-lubricated metal plates and so for hair this help to lay the cuticles flat without destroying the bonds that protect the inner layers of the strands.
What do the reviews say?
I took a look at Review.com's review of one of these irons and this is what they came up with for the Bion Ionic 10X Pro styling Iron.
We were skeptical of the Bio Ionic 10X Pro Styling Iron at first blush. For one, it seemed gimmicky. Why? It vibrates.

In spite of our skepticism, this iron* truly delivered. It seems the vibrations actually do what the company claims: shake every hair into place so that each strand gets touched directly by the hot plates at some point.

Even at the lowest temperature settings, the results were impeccable — with none of the unwanted kinks or bends that we experienced with some of the less expensive contenders. Our stylists also pointed out this iron* has volcanic ash mixed into the ceramic. This releases negative ions that close your hair's cuticles, making hair smooth and sleek and not a staticky puffball.

All of our models' hair came out super shiny and straight in one pass. Even our at-home tester was able to create a clean, polished salon look.

Engaging the vibration was simple — click the power button and tap the plates together and you're ready to go. The low hum is subtle and not distracting, and you can hardly feel the vibration in your hand. Though we should note that even without the vibration turned on, the Bio Ionic made clean, consistent passes.
Then I decided to check Youtube to see if any of our popular YouTubers were able to get their hands on one for testing and I found an in-depth review from Michelle of MyInvisibleChyrsalis. Michelle reviewed the My Vibe Iron from Vanity Planet.
Check out her video:
Michele wrote some notes to support her review including her process which is just as important as the flat iron* itself. She did an overnight pre-poo to protect her hair then washed and conditioned her hair using the following products:
According to Michelle, she only needed one pass of the iron* to get her hair straight:
I only needed to use one pass to achieve glassy straight hair. This is some extra-terrestrial technology folks. Why does this work so well? First off, it vibrates. VIBRATES. My roots were shook. My edges bowed down in awe.

I loved my results and I'll continue to use this to get great swingable press outs and be sure to do a deep condition or overnight pre-poo and heat protectant* before using heat!
Hilarious!