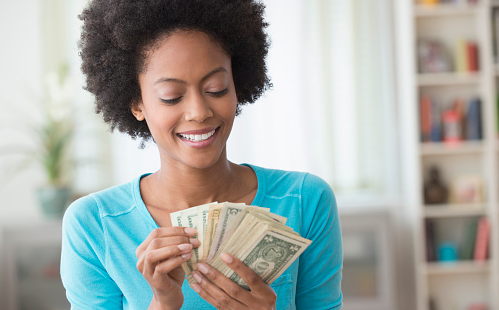 When I first started my journey to natural I was so excited and became a product junkie quickly. For one, I wasn't sure which products worked best for my hair. Before I knew it I was spending $100s on hair products!
The crazy part is that you can become a product junkie at any point in your journey because products are always improving and trying new things is always always awesome. With that said if you want to become a frugal natural there are a few things you can add to your life to save money on your journey like I did.
1. Coupon
The myth about couponing just being for stay-at-home moms is faded. The use of coupons while I shop has drastically reduced my out of pocket expenses and every little bit counts! You can often find Shea Moisture* coupons for $2 off a product in your newspaper inserts.
Also products that you wouldn't typically think to use for African American hair works as well. Take Pantene hair gel for example. You can find coupons for Pantene both in paper inserts as well as online.
Harris Teeter is one of my favorite grocery stores because they double coupons. Every now and then they'll do a Super Doubles event were they will double the coupon face value up to $2, meaning if you have a $2 off a Pantene hair product it will double for $4. Often the sale price for these products are $3.99 therefore you would get this item for free! I racked up on tons of these gels and I just add a little argan oil* to it and it works great! Non drying and no flaking.
2. Make your own products
Sometimes it's best to just get in your kitchen and make your own products! This way you know exactly what is in it. One of my favorites to make is my own protein treatments. I combine 1 egg, mayo, honey*, conditioner, olive oil*, argan oil*, jojoba oil* and Jamaican black castor oil*.
3. Subscription Services
As a newly natural you may not have determined your staples so you feel like you have no choice but to experiment. Here is where subscription services such as Curlbox can come into play.
Curlbox is a monthly subscription service where for only $25/month you will get a box of full size products to try. I subscribed to Curlbox for 6months and had an opportunity to try tons of products I would have never thought to pick up in the store which have actually become my faves. You can cancel at any time and it's a good way to limit your spending on hair products because you know you will get a box of new ones each month.