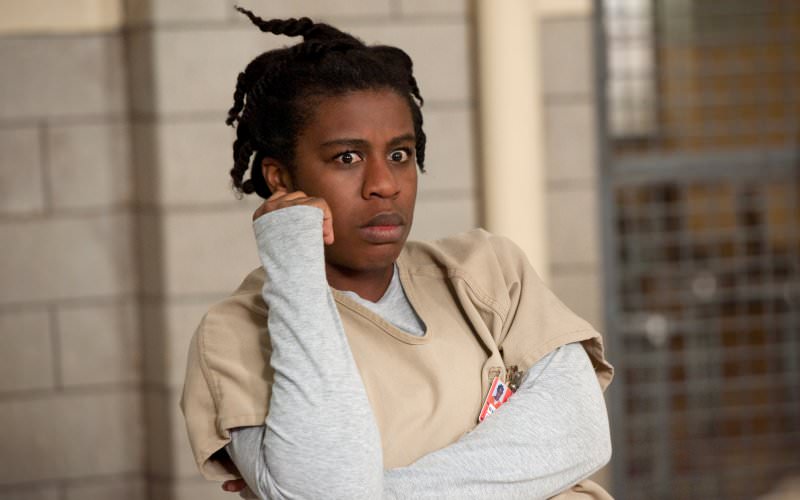 Do you watch Lock Up? I know I am about to show how boring my Saturday nights are by the time I am done with this post, but I am not ashamed, we all can't 'turn up' in the true sense of the words. My turn up is on the couch with my laptop along with the hubs watching Lock Up on many Saturday nights.
If you do not know what Lock Up is, it is basically a documentary series where cameras are allowed to enter State prisons in the United States and abroad and interview inmates. The show tell their stories and give us insight on prison life and what happens to the prisoners as they serve their time.
To be honest, I never used to like the show, I still don't at times because it can get depressing but I can admit that it is interesting to hear some of the stories and explore the personalities and prison life.
We cannot deny that jails, and prisons are very much a part of our society. People are going in everyday for many reasons, so I was not surprised that they have made a reality show out of this misfortune.
On one of the last episodes I watched there was a woman in prison for 8 years; she had just been sentenced for her crime. What I noticed about her were her bright red box braids.
It had me thinking: what is she going to do when it is time to take down her braids? Where does she get hair to braid her hair again? What does a basic hair regimen look like behind bars?
Then I chastised myself, because who thinks about hair at such a critical time? The truth is we all do and in prison things aren't different; the basic human instinct to take care of ourselves is still there in most instances, even under the strictest or most menial circumstances.
While I do not know all the ins and outs of hair care in prison, I have learned that there are some pretty interesting things that women do to take care of their hair while serving time.
Here are 6 little known facts about hair care in prison:
1. Strawberry jelly and Cocoa butter* makes a great gel
This is pretty creative if you ask me. I would never have thought to put the two together but one inmate did and she said that it makes her hair smell amazing.
When you think about it, other than the mixture being very sticky, there is nothing in either product that is particularly harmful to hair.
As a matter of fact the Cocoa butter reduces the 'stickiness' of the jelly, so the concoction actually works. The inmate would apply the mix to wet hair and allow it to dry.
2. They do cornrows
Cornrows tend to have a stigma because of how common it is in prison. However, it is easy because all you need is your hands to get it done.
Your hair will be out of the way; you can wear the style long term, so it works. Women and men tend to do all sort's of corn row styles in prison, with design work that is pretty phenomenal.