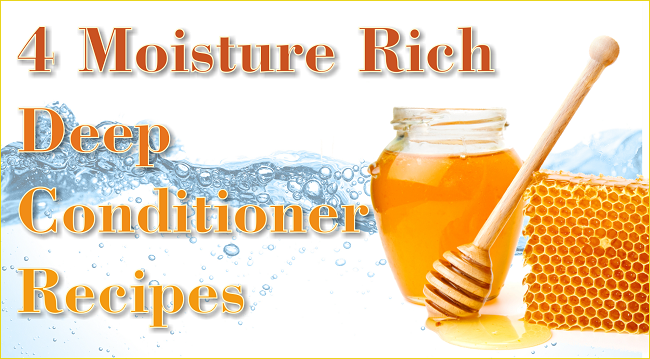 Fall has officially arrived and the cool air is moving in, which means it's time to focus less on hair styling and more on hair health. With winter not too far away, it's important to develop a healthy moisture rich hair regimen now so that your hair is prepared to withstand the bitter cold air.
You're probably more than familiar with popular moisturizing deep conditioners from brands like Shea Moisture* and As I am*.
But you don't always have time to re-stock those conditioners and you may find yourself in a bind on wash day if you run out of them.
Fortunately, you may have the makings for a moisture rich deep conditioner* right in your kitchen cabinet. These 5 DIY deep conditioner* recipes will leave your kinks and curls feeling soft, manageable, and juicy! After giving these recipes a try, you may find yourself preferring the homemade route over name brands.
Honey and Olive Oil* Moisture Madness Conditioner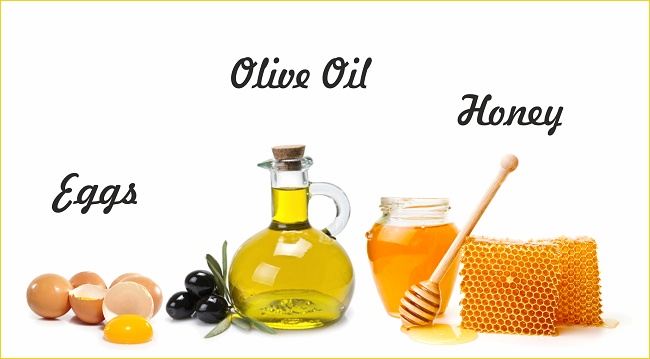 Main Moisturizing Ingredient: While honey may not be great to use on hair by itself, it has some super moisturizing power when mixed with other natural ingredients. Honey is a natural humectant, which means that it attracts and locks in moisture. In addition to its moisturizing properties, honey acts as a natural anti-bacterial and can help heal the scalp if it's sensitive. Honey also controls dandruff and makes the hair shiny.
Recipe:
2 Eggs
2 Tablespoons of Olive Oil*
2 Tablespoons of Honey
Directions: Warm the honey and olive oil* in a bowl. Next, whisk the eggs into the honey and olive oil* thoroughly. Apply to your hair from root to tip and let it sit for 30 minutes. Rinse thoroughly with cool water. Eggs will cook in hot water!