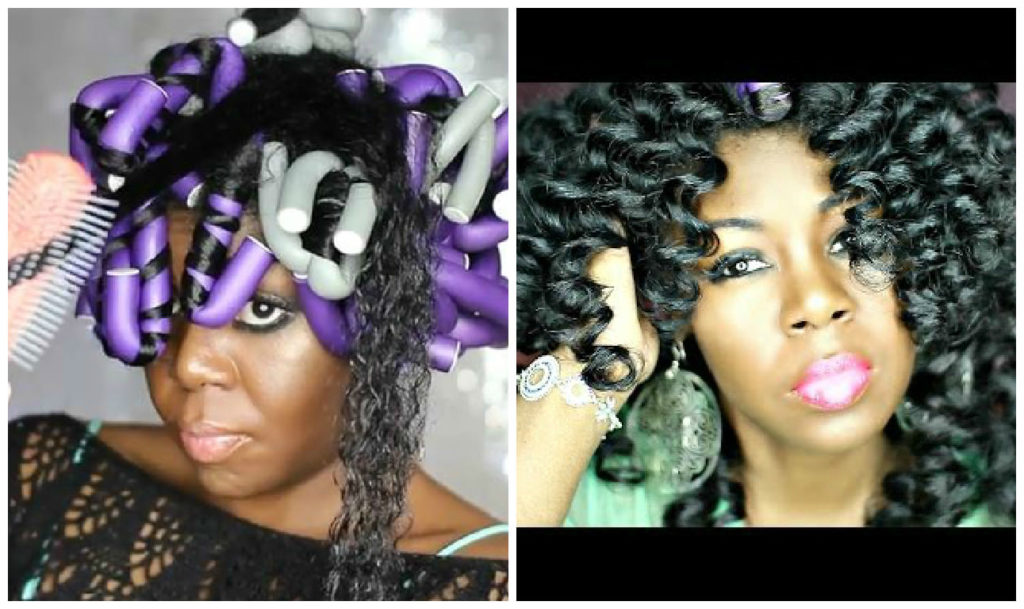 YouTuber SistaWithrealhair is known for her odd but effective techniques. I swear when she wrapped a paper towel around her rollers for her roller set I thought that was the best thing since slice bread. I do not know if she invented that but it helped me tremendously to keep my hair taut when roller setting.
The other tip she gave was using little to no product for her curly set, which she actually does in the video we are about to show you.
In this tutorial one of the tips I think was pretty amazing is the use of two flexi rods* instead of just one to create elongated curls.
Another thing that using two rods does is that you can secure them better once you have done your final roll because you will have four prongs free that you can use in different directions to secure the rods.
If you want really bouncy elongated curls our best advice other than the technique is that you need to spend some time deep conditioning* your hair so that your hair will have enough moisture and strength to sustain itself while you style it.
If you have fine hair, you know as well as I do that using a ton of product weighs the hair down and might lead to your curls dropping before the night is even over.
When you deep condition, your strands will hold its own moisture and you won't need any more products other than good old H2O which leads to a very light weight set.
To maintain your curls at night we would also suggest putting your hair in a light pineapple and covering with a satin cap. Know that throughout the week because your curls are longer your hair might end up looking wavy by the end of the week.
Check out the video:
Do you double your rods for your flexi-rod sets?