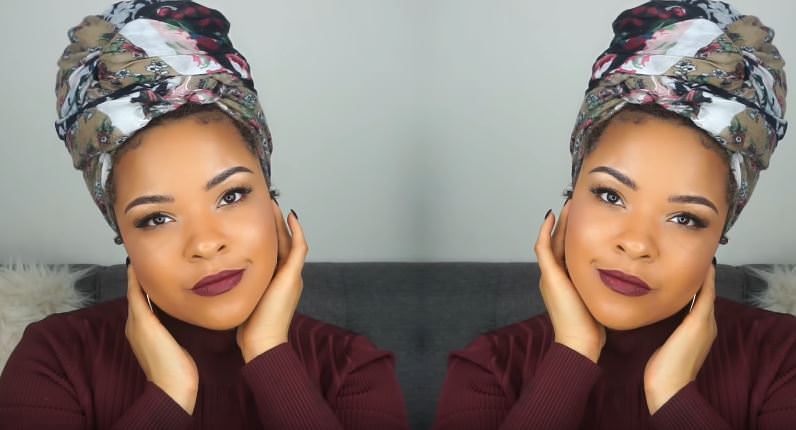 Towards the end of the week most of us are winding down getting ready for the weekend and for me, it also means getting a bit more relaxed with how I wear my hair.
One of my favorite styles to wear on the weekend is a good old fashioned head wrap or turban. Head wraps signify that its the weekend, you typically cannot wear them to work and they make any outfit look that more urban or regal especially on laid back days.
In this post, I wanted to share 4 turban tutorials that I think will up your wrapping skills that much more!
1. How to wrap a turban with braids
If you are rocking braids then this tutorial is for you. Meek fro does a simple wrap on her braids that is less about getting your braids out of the way but more about jazzing them up a bit.
Check it out:
2. How to tie a Nigerian Turban
We all know that turban wrapping is very rooted in culture and this tutorial Omobola Missglam demonstrates how to tie a Nigerian turban, check it out:
3. Tieing a turban using a high bun
In this next tutorial, Jade from Lipstick and Curls demonstrates how she does her turban with her high bun and styled edges. Jade uses a pretty large scarf to do her turban, check it out:
4. Wrapping a turban on super short hair
Finally, in this video AnnisaLiMara demonstrates how she wraps her turban on her short tapered natural hair. She covers her hair with a bonnet first and then adds a wrapped cloth for some height before wrapping her hair. Check out the super simple 2-minute tutorial:
Comment below and let us know which option was your favourite and what is your ideal time for rocking a turban!