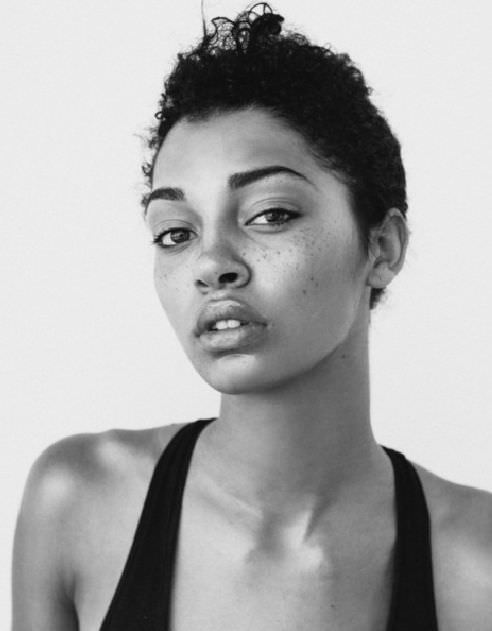 Sometimes the TWA (teeny weeny afro) can get a little boring. You began to feel – not so like woman, but boyish and lifeless, and then the regret of even cutting your hair creeps upon you like a thief in the night. You ask yourself:"What was I thinking?"
Well, we are here to tell you there is hope, if you prefer not to style your TWA you can always accessorize it and give it some flare. Here are 4 different ways to rock and accessorize your TWA.
1. Wear a beanie

@ishateria
Beanies are just so cute and fashionable on top of a TWA, especially with the right jewelry, makeup and accessories to add an even more girlie touch to it. Doing a twist out (or finger coil) on your TWA and separating the curls complements the beanie even more. Leave the front of your TWA out of the beanie. Hello gawgus!
2. Wear scarves or bandanas
@saralarece
Now, there is so much you can do with this step. Like the picture above, you can simply fold the bandana to your desired thickness and tie it around your TWA. Some type of fashionable scarf or headband* can do the job as well. This way can even turn into turban-like styles. Give it a try! Get creative.
3. Try those cute metal headbands*

@Crrristen
Accessorize with those cute headbands* that grace the forehead, giving you a more elegant look, they come in a variety of colors, but the metallic ones are pretty trendy right now. They even have some that go down the center of you head, so get to the mall and see if you can find something to jazz up your look.
4. Rock a fedora or floppy hat

@saintrecords
This is by far the quickest way to bring life to your TWA. Throw one of your favorite fedora or floppy hats on your afro. Pick out the sides and the front of your afro to fill the perimeter of the rim of the hat.
You had better do this one while you're still Team TWA because once your hair grows out you will have a completely different look. Do you have any go-to ways to accessorize your TWA or short hair? Comment below!