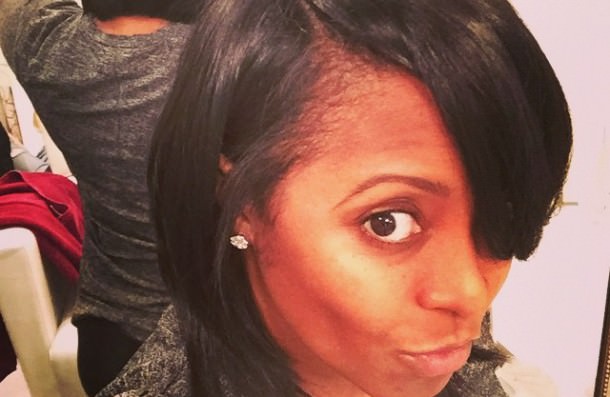 Keisha Knight Pulliam recently posted on Instagram that she had her first real hair cut in years. It was one of those new year new me kinda moments, where you do something so extreme that it provides you with shock and awe for yourself and probably for the people around you.
For some reason whenever we change our hair it gives us a new lease on life and like many of us she took to her long luscious locks and cut at least 6 inches off with the following captions:
"Decided to try something new for 2015," "I can see my neck!" she wrote on Instagrm #FirstRealHairCut in her life. Well we all have to do that at some point right? #bucketlistlife
I don't know what it is about cutting our hair that is so liberating; it is like riding your bicycle without the training wheels for the first time or maybe it is just the fact that you have a whole new look which in itself can be great experience.
Keisha has been in the news a lot lately as well as it relates to Bill Cosby. She was recently released from that very overrated show The Apprentice for not calling Bill Cosby which was smart. Then she was questioned about how she felt about the Cosby allegations, which is neither here not there to us here.
Anyway, she decided to cut her hair into an asymmetrical bob, with side swept bangs, which isn't a very dramatic look because before the great reveal we really thought she was going to go really short (like Keke Palmer Short).
Comment below and let us know if you are feeling Keisha's hair cut; let us know if you would ever cut your hair. How does it feel when you do? Liberating, or "Nah!?"