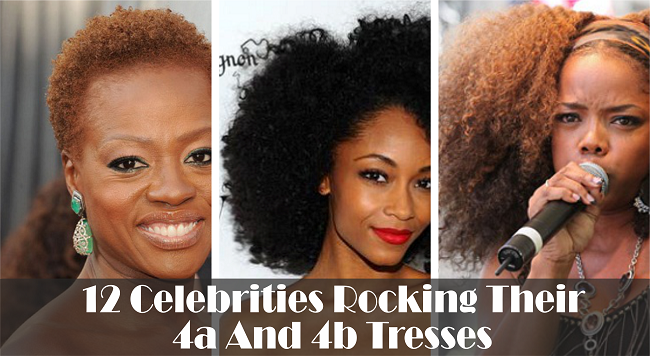 Once upon a time women in celeb land wouldn't have dreamt of going out and about in un-straightened natural hair. It just wasn't done and in any case, you had to look a certain way to get in the door in Hollywood.
Thankfully things began to change and even though many celebs still flat iron* even while natural, we have started to see a lot more red carpet beauties baring their natural manes.
You may be surprised by my list, most people doing these kind of lists go for the ladies with just natural 3b or 3c hair or really long flowing hair. Not me, I've chosen these 4a and 4b haired lovelies because I genuinely love their hair and short or long, curly or kinky*, they have that certain je ne sais quoi.