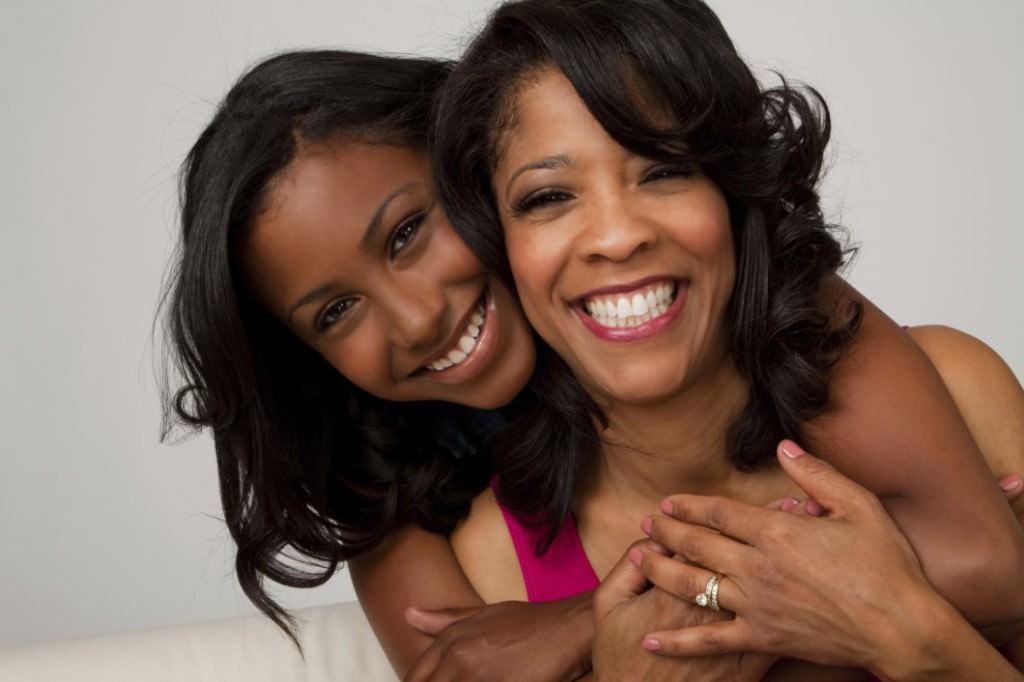 Being a teenager was a really exciting time for me because I knew that I was going to gain a little bit more independence and responsibility. With that came me being a little bit more flexible with my look—this included being able to do my own hair the way I really wanted to. I remember being upset my first year of high school because all of the girls could flat iron* their hair and my mom said I couldn't.
I finally convinced my mom that I could whip my hair into a bun just like she could, that I didn't need little hair combs or bows, and that I knew how to safely use a hot comb. Oh yeah, I definitely thought I was doing it big when I discovered the flat iron* and started relaxing my hair by myself.
I was straightening my relaxed hair multiple times a week sans heat protectant* on top of not wrapping my hair up before I went to bed at night. It turns out that I could style my hair but I had no clue how to care for it and keep it healthy like my mother did.
It's been years since then and I've learned a lot about my own hair, but I still see this situation coming up with mothers and daughters with relaxed hair all the time. Moms, don't fret! You can give your teens the freedom to do their hair how they'd like to and still make sure it stays healthy. Below are a few tips on how to help your daughter care for her hair.
Educate then oversee her hair habits
Talk to your daughter about healthy hair practices like moisturizing her hair after she washes it or why it's important to trim split ends, so she understands what she needs to do to keep her hair healthy. Making appointments to get her hair trimmed, limiting heat usage, and buying the right products for her hair will keep her on the right path.
If you prefer to use at-home-relaxers, it would be wise for you to continue to do that for her for a little and then teach her how to safely mix and apply the relaxer herself; relaxers–or any chemical hair treatments for that matter–can be difficult for some teens to get the hang of so adult assistance is suggested.
Also, teaching your daughter protective styles and proper combing, brushing, and detangling methods will also help her form an idea of what is good for her hair and what is not. Once she learns a little bit more about her own hair, she'll be able to gradually move into caring for her hair without too much help.
If you don't know where to start, do some research! BHI has plethora of information on the website and in their newsletters to help beginners and relaxed women (and even some for relaxed beginners!)