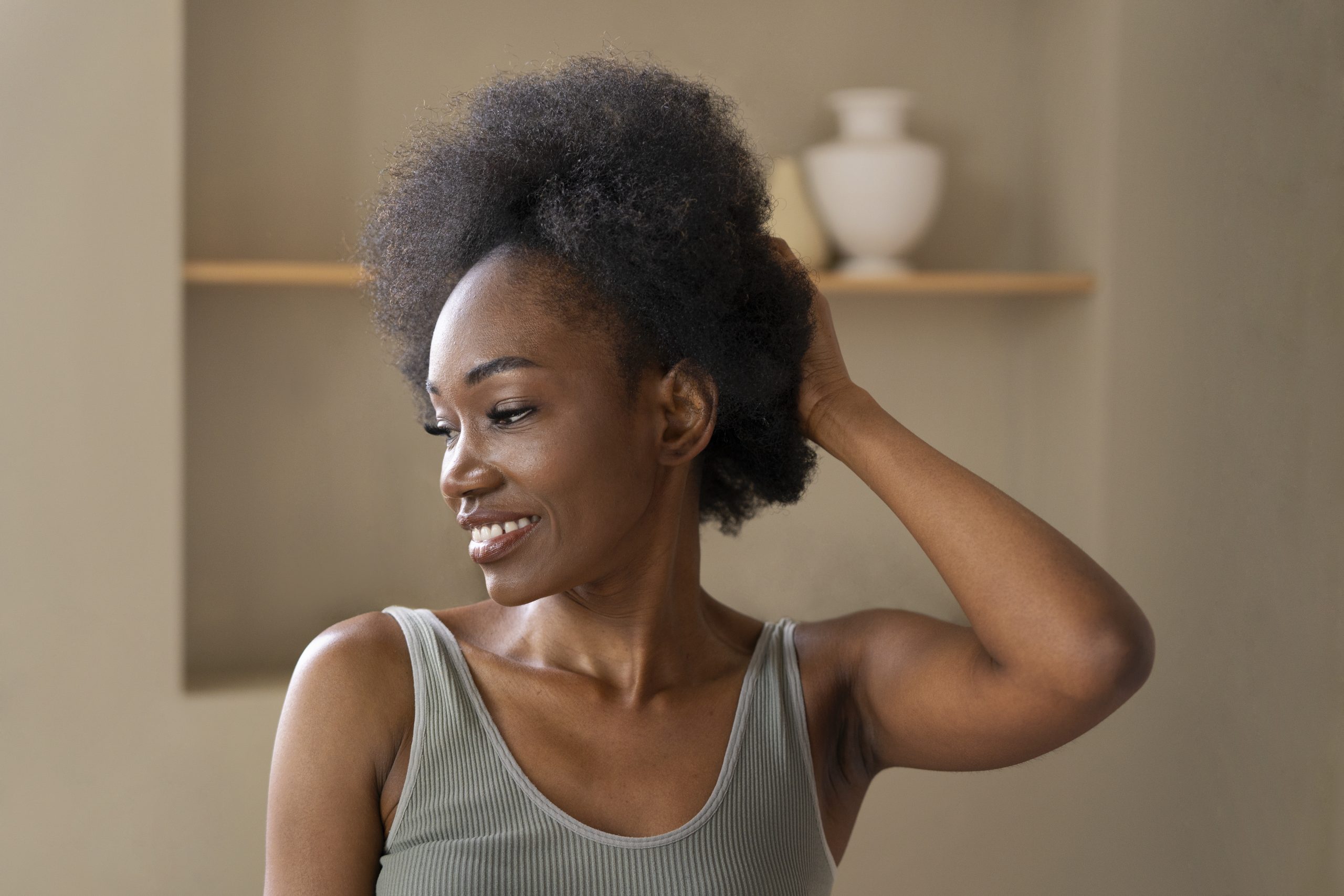 Styling natural hair can be a time-consuming task that requires patience and dedication. With so many different hair textures and styles, it can be challenging to find a styling routine that works for you.
However, there are a few tips and tricks that can help you cut your natural hair styling time in half. In this article, we'll discuss some of the best strategies for reducing your styling time and achieving fabulous results.
1. Start with clean, well-moisturized hair
One of the most crucial steps in reducing your styling time is starting with clean, well-moisturized hair. Ensure that your hair is clean and free of any product buildup or debris before starting your styling routine.
Shampoo and condition your hair thoroughly, then apply a leave-in conditioner* or hair oil* to moisturize your strands. Moisturized hair is easier to manage and style, which can significantly reduce your styling time.
2. Section your hair
Sectioning your hair is another effective way to cut your natural hair styling time in half. Divide your hair into smaller sections before styling, as it allows you to work on one section at a time, reducing the amount of time you spend on each section.
Use hair clips or bands to hold each section in place, so you can easily move on to the next one.
3. Use the right tools
Using the right tools can also make a significant difference in your natural hair styling time. Invest in high-quality hair tools such as combs, brushes, and styling products that are specifically designed for your hair type.
Avoid using tools that are too harsh or damaging to your hair, as they can lead to breakage and ultimately slow down your styling process.
4. Keep it simple
Keeping your styling routine simple can also help you save time. Stick to styles that are easy to achieve and don't require too much manipulation or product application. For example, a simple twist-out or braid-out can be achieved in less than an hour, making it an ideal option for those short on time.
5. Practice
Lastly, practice makes perfect. The more you practice your styling routine, the more efficient you'll become. Try to establish a routine that works for you and stick to it, so you can get better at it over time. Also, don't be afraid to try new techniques and styles, as this can help you discover new and faster ways to style your hair.
Final Thoughts
In conclusion, styling natural hair can be time-consuming, but it doesn't have to be. By following these tips, you can significantly reduce your styling time and achieve beautiful, healthy-looking hair.
Remember to start with clean, moisturized hair, section your hair, use the right tools, keep it simple, and practice. With these strategies, you can cut your natural hair styling time in half and spend less time styling your hair and more time enjoying it!