The fashion industry has joined the natural hair movement and Spring 2016's Fashion Week runways were littered with a variety of natural hairstyles that were just hot!
From pressed, slicked back hair to huge, picked out fros, these models have given us some much need hairspiration for new Spring hairstyles to match the trends witnessed on the runway. Here are five of the best looks from the catwalk:
Soft & Flirty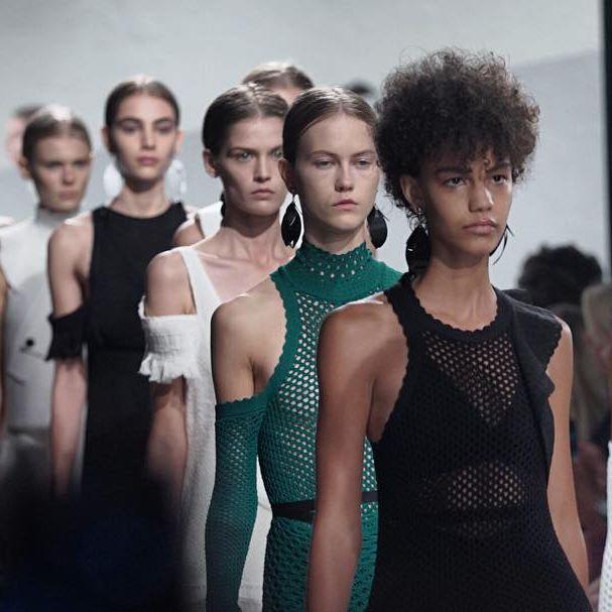 The sides of Shelby Hayes' curly frock were softly pinned back behind her ears, creating a fun, flirty hairstyle that was juxtaposed against Proenza Schuler's straight lines and netted silhouettes.
This hairstyle can be easily recreated using a few strategically placed bobby pins* to pull back the sides of your mane, just an inch or two above your ears. To achieve the same flirty touch, pull two or three curly strands down over your eyes, so that they dangle loosely.
TWA Stunner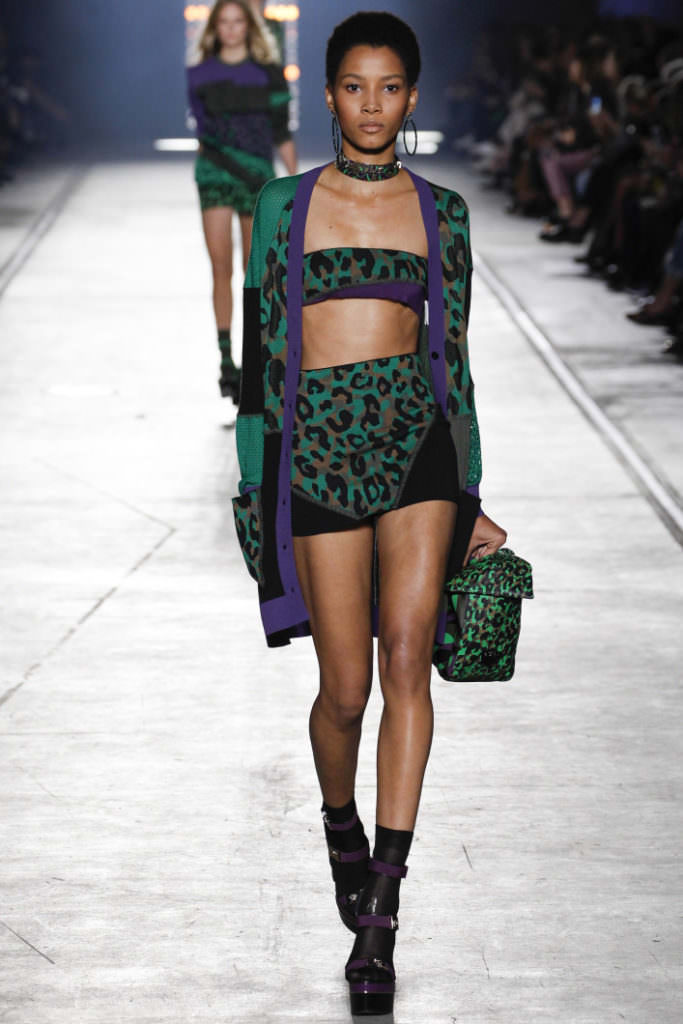 Lineisy Montero has quickly become one of the most recognizable faces in the fashion industry since her debut last year as the face of Prada's 2015 Spring/Summer collection. Known for her short, softly rounded TWA, her look is simple, yet stunning, and does not distract from the beautiful features of her face.
This is one of the perfect hairstyles for the bold Spring trends which graced the runway, touting a "more is more" philosophy that was evident in the collections by Versace, Gucci, and others who paired vibrant matching ensembles covered in bold patterns and even sheer slips resembling lingerie over static, oversized suits such as Miu Miu.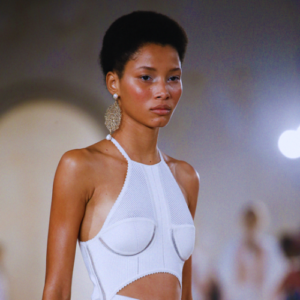 It's no wonder that Liniesy made the most appearances of any other model, featured in shows for 68 separate fashion houses, earning her the coveted title as Top Walker. The distinct simplicity of her hairstyle makes just enough of a statement, and does not compete with Spring 2016's fearless designs.
Girlish Streak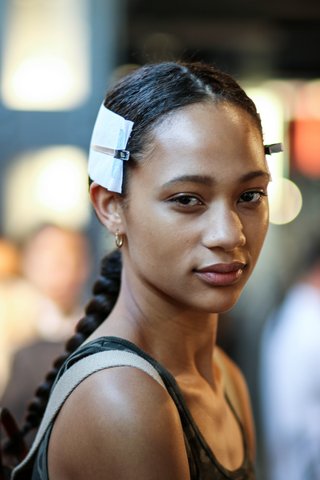 Selena Forrest made her runway debut on the Spring 2016 catwalk for Proenza Schuler, styled in a simple, slicked back braided hairstyle with middle part that echoed the clean lines of the top designer's Spring silhouettes.
The style added a feminine twist to the look she modeled, and was the perfect juxtaposition to the seriousness of the oversize white pant suit ensemble that she strutted down the runway in.
This hairstyle is timeless and adds a refreshingly youthful touch when paired with a formal outfit or pant suit by translating girlish playfulness into an otherwise austere exterior.