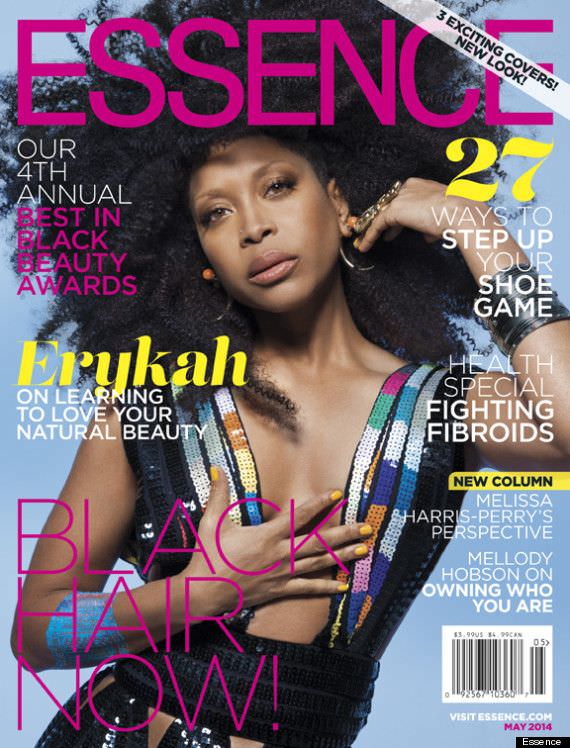 Tracee Ellis Ross said it best: "2014 was the year I saw my hair on TV." She would be absolutely right. During the year of 2014, we were able to see natural hair not only represented on Essence, and on natural gurus YouTube channels, but on TV shows, commercials, ads, movies, and even celebrities showing off their own natural hair on Instagram.
The abundance of natural hair is so heart-felt and so overwhelming with positive emotions, I even get surprised when I see a relaxed woman on a simple Macy's commercial.
Natural hair is so common now and in everyone's faces that you would not be able to get throughout the day without seeing another naturalista on your TV, computer, or cell phone. I am proud to say that natural hair really took over the year of 2014. Just to prove it to you, here are 4 ways natural hair has made a positive step in our natural hair society:
Commercials
Commercials are meant to sell their products to the massses, right? Well, if I see a naturalista advertising a product, I'm definitely keen to purchase it.
I'm not talking about Dark and Lovely Au Naturale, where you see the lovely naturals talk about their anti-shrinkage and anti-breakage. And I'm not talking about 'the extras' that I point out in the background of a commercial shoot. Oh no! I'm talking about using naturalistas in mainstream commercials.
There is the mother-daughter natural hair combo advertising Payless shoes for their 40% off boot sale, with the daughter using her mother's boot as a flower pot.
Huggies Little Movers had a mother-daughter natural hair combo advertising their diapers while saying, "It's like a hug they can take with them."
I especially love the Old Navy Rockstar Skinnies commercial with the charismatic, caramel-haired naturalista making me want to buy several pairs of Old Navy skinny jeans just because she looks like a rockstar.
That would make me feel like a rockstar too! And what about the tag-team Marshalls and TJ Maxx commercial with their slogan 'Two Amazing Ways To Score?' As the two women show off their home décor to each other, they both show they got great deals at both stores.
Seeing commercials with natural hair actresses makes me literally excited to not only want to purchase the products they are selling, but to enjoy the commercials by seeing 'my hair' on TV! Now, if I see CurlyNikki or Naptural 85 advertising something, best believe I will be the first to purchase it!
TV Shows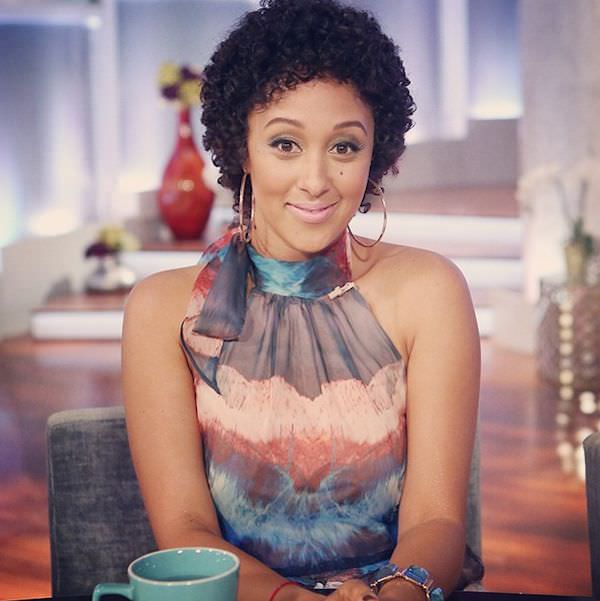 We all have our favorite TV shows, whether it be daytime talk shows or evening time cinemas. But, you cannot tell me that you did not get excited when Annalise (played by Viola Davis) on How To Get Away With Murder stripped herself of her wig* and her make-up defying the chains of beauty and acceptance we have had on our society since forever.
This scene was an awesome stepping stone in the natural and black community conveying that 'we' no longer need to rely on and be bound by wigs* and weaves for beauty.
How about the ever-loving naturalista Tracee Ellis Ross on the sitcom, Blackish. You may not agree or like the title but aside from this show from being an awesome family sitcom, Tracee's hair is just flawless in every episode.
And please don't forget the "Don't Touch My Hair" segment on The Real, when Tamera Mowry-Housley showed up with her natural hair! I'm sure all naturalistas loved it and honestly, I couldn't concentrate on the show because her hair was just too lovely.