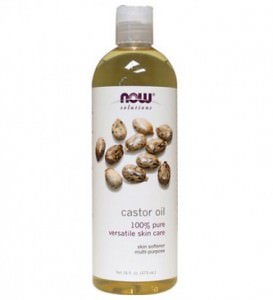 Coconut*/Castor Oil* Challenge
Coconut and Castor oil challenges are also very popular in the natural hair community. I've done a coconut oil* challenge personally, and I loved the results I got from it.
To do one of these challenges, simply find different ways to use either oil at least three times a week for a month or more. Here are some common ways to begin using both coconut* and castor oil* in your hair regimen:
Prepoo
Oil Rinse
Mixed with deep conditioner*
Hot oil treatment
Sealant
Mixed in DIY refresher spray
LOC/LCO Method
Experiment with how you use your oil and see what works for you. Castor oil may be too thick for women with finer hair (like myself), so either mix it with another lighter oil, or stick to the coconut oil* challenge.
At the end of this challenge you should see shinier, healthier hair. You might decide that you want to use that oil more frequently in your regimen.
Water intake challenge
Water intake challenges aren't specifically for hair growth, but drinking a decent amount of water everyday can work wonders for hair and skin. If you're a beginner, you can work on drinking the recommended eight glasses of water per day (or four water bottles!). If you already do so, try increasing your intake. My personal water challenge for the new year is to drink a gallon of water a day for a month.
Water is the optimal source of moisture, and even though you may wash and moisturize your hair often, true growth and health begins from within. To make the challenge easier on yourself, download a water intake app and record how much water you drink per day.
These are a few ideas for natural hair challenges that you can try in the new year. You can of course create your own, or even begin a challenge at any time in the year. Just take small steps and notice the difference that you will see in a small amount of time!