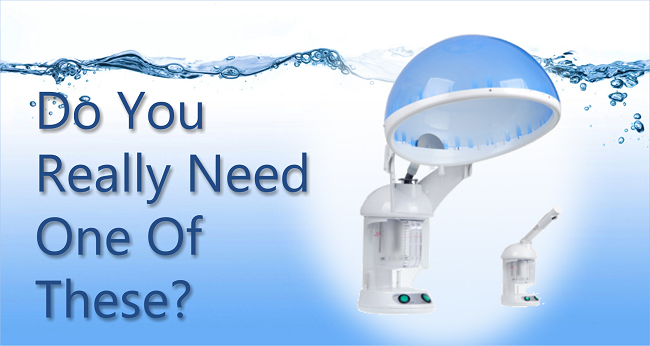 Healthy hair – something we all want to achieve right? In addition to building our regimens and sticking to them, there are so many extra tips and hacks that can aide us on a healthy hair journey.
One added step that comes highly recommended is steaming hair. There are plenty of advantages that come with steaming hair, so much so that this step is used by many ladies, especially during weather changes, and when the air is dry. Here are a few:

Increases moisture and enhances elasticity
Steaming hair means using warm steam (mist) to lift the cuticle and add more moisture. It's excellent for people with low porosity hair like myself, because it makes it easier to have and retain the moisture. Hair becomes stronger and prone to less breakage with consistent use within a regimen.
Receive better product results
Steaming hair with a hair steamer* specifically is great for getting the most out of your deep conditioner* and other water based products.
Deep conditioners are able to penetrate the hair shaft better and provide their maximum benefits. Certain hair steamers like the Q Redew* are also supposed to help reactivate other water based products that were previously applied like leave in conditioner*.
Helps hair growth & reduces dandruff
Have you ever heard that scalp massages are good for hair growth? Well steaming is good for this as well, because it helps stimulate the scalp.
The combination of scalp stimulation and moisture also prevents a build up of dandruff that usually comes from dry scalp. Because hair is moisturized, there are also less split ends, making it easier to retain length.
With these benefits in mind, we can see that a lot can be done by steaming hair! However, traditional hair steamers sold in stores are a little pricier than normal hair products.
And who really wants to kick out $70 or more for one tool, especially when there are DIY at home options? The main appeal of a hair steamer would just have to be the ease of use.
You simply fill the designated container with water (they say distilled helps stretch the life of your steamer*), plug it in so that it can heat up, then begin using. Most steamers can be used on wet or dry hair, and can reshape your style in the way you'd like it to look. This is a much easier option than the alternative.