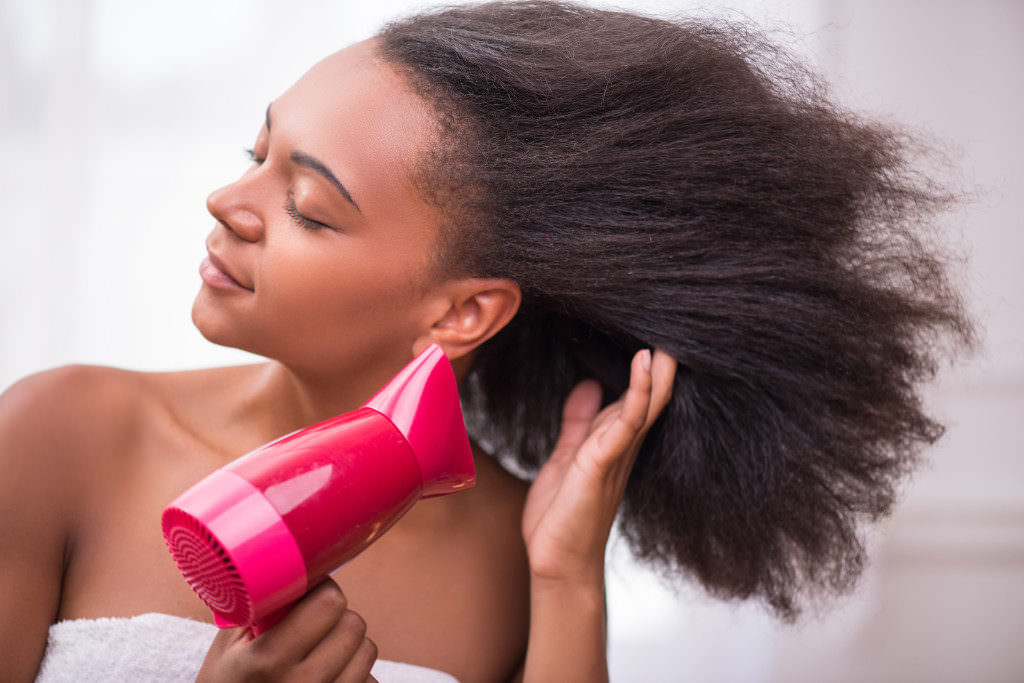 Luckily for those on a healthy hair journey, we are presented with many options to get the job done. The right option on the other hand, is dictated by how your hair reacts. That being said, I have tried many options over the years as a way to test out the best way to dry my hair and minimize the damage.
Some options provide faster results and others are healthier alternatives. While drying your hair may not seem like a big thing, you have to remember that every strand counts! If health is what you are after, think about the necessary precautions you must take.
The Hair Dryer has been a go to option for me for years. When I was relaxed, it was all I ever used. This option is the quickest and most convenient way to get your hair dry.
The downside to that is that it is not the most healthy way to get the job done. Using a blow dryer* causes a lot of direct heat to your hair, which can lead to heat damage with continued use. To avoid heat damage when using this method,you can opt to dry hair using cool air. Although this will take longer than using warm/hot air, it will prove more beneficial in the long run.
You can use this method to either diffuse your curls or stretch out your hair if you are looking to do a certain style. I choose to use a hair dryer* only when doing length checks, other than that I tend to stay away because I am absolutely terrified of heat damage even if I use a heat protectant*.
Air Drying
Air Drying is another healthy choice for drying your hair. This is the method I always use after an initial towel dry. It is beneficial to those who do wash and go and want to keep their curls in tact.The downside to this is that it takes FOREVER to dry. If I Air dry my hair without the initial towel dry, my hair will stay wet for more than 24 hours!
Towel Dry
Towel drying is a method that has been around for the longest. Depending on the kind of towel you use will determine how much water is absorbed from your hair.
Some beneficial things to this method is you are able to go about business without having to be confined to a space to dry your hair. On the down side, towel drying can cause breakage as the cotton fibers rub against your hair. Instead, many women try different options built on this idea.