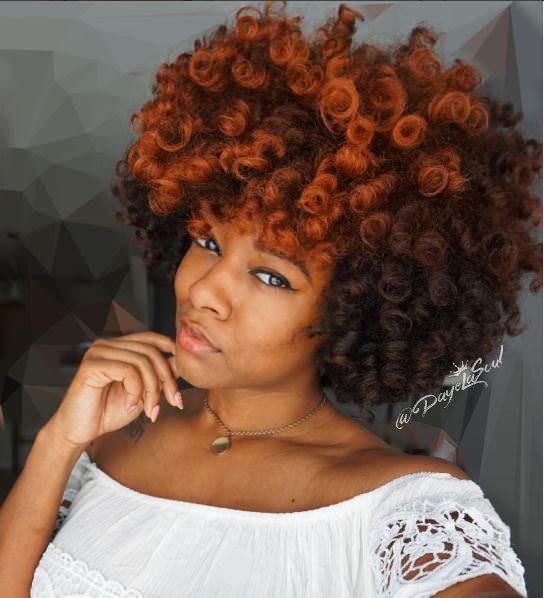 I am a huge fan of perm rod sets especially back in the day when my hair was shorter. This is the perfect style for those of you who are transitioning, or if you are at that awkward phase.
The awkward phase is when your hair is too short for a ponytail but too long to rock a short pixie cut. On Facebook, we shared a perm rod style done by @dayelasoul on Instagram and I noticed that on YouTube she had a demonstration on how she keeps her sets lasting for longer than 7 days.
Before I share the video here are my tips:
1. Hydrate your hair on wash day
Deep condition well on wash day so that the moisture can last in your hair as you wear your style. The more hydrated your curls, the less product you have to use as the days go along. Get all your products in on Day 1!
2. Make sure your hair dries
For an awesome rod set I suggest sitting under a dryer to get your curls fully dry and smooth. There is no doubt that you will ruin your style if the curls are wet.
3. Do not pick or separate too much on day one or two
Sacrifice big hair for at least two days, only pick and separate minimally and allow your hair to get bigger naturally.
4. Add a little oil if you need to
The less products you use for maintenance the better, but if you think your hair needs a little something to keep it moisturized or to tone down frizz, try a little oil to keep your hair going day to day.
5. Be consistent with your night time routine
I think @Dayelasoul has a pretty solid night time routine for this set using a simple bonnet and scarf. Check out her video below:
Do you rock perm rod sets?
This post was first seen on Emilycottontop.com