Focusing On Hair Growth
There are certain things that lead to longer hair that may seem insignificant at the time but actually amount to the most change in your hair length over time.
Things like making a real focus on hair growth as a goal, regular trims to keep your ends strong and healthy, smart protective styling that compliments your hair growth journey, a healthy vitamin rich diet full of vegetables and fruit and of course hair products with growth enhancing ingredients.
Read Your Product Ingredients
The ingredient list on the back of your hair product is a lot like that special recipe you would use to create your signature cheesecake. Get the recipe wrong and the results will be a disaster.
If you have hair growth goals it is important to be aware of the ingredients you use in your hair because believe it or not certain ingredients will help you meet your goals faster than others.
If you have a product that has hair growth supporting ingredients then you can rest assured that with proper care you have all the components necessary to meet your hair length goals.
With that said, here I wanted to share 7 awesome ingredients that support maximum hair growth using the dynamic Watermans Hair Growth Shampoo and Conditioner products that contain ingredients directly geared towards growing out your hair faster.
1.
Caffeine
---
Yes, you read that right, Caffeine helps stimulate circulation to hair follicles which in turn promotes new hair growth when added to the scalp.
Research published in the International Journal of Dermatology concludes that
Caffeine stimulates the hair shaft and helps the hair grow faster by blocking the effect of a chemical known to damage hair follicles called DHT
I would not suggest just adding caffein powder to your scalp but rather look for products that contain this amazing ingredient as they are formulated with the right amount for successful results.
The Watermans Hair Growth Conditioner and Shampoo are examples of products that contain caffein and if you read their full disclosure ingredient list they boast about how effective their products are with regards to promoting hair growth and preventing hair loss because of this ingredient combined with other healthy ingredients.
2.
Rosemary Extract
---
Another ingredient found in the Watermans products and one which we have talked about for years is rosemary. Rosemary is one of the most powerful herbs on the planet, it is known for its treatment of hair loss and can also be a pretty effective growth oil on its own.
Known for its many benefits the extract is often added as a quality ingredient in hair products geared towards helping you to keep your scalp and hair healthy. If you want great growth then look for rosemary within the ingredient list.
3.
Hydrolyzed lupin protein (Anageline)
---
As a rule, I always look for hydrolyzed protein on the ingredient list of any conditioning product that I purchase because I know that this form of protein is critical to my hair's tensile strength.
Hydrolyzed lupin protein specifically also reduces hair loss and increases hair density. It is a genuine nutritive and revitalizing cocktail for the bulb and hair destined to slow hair loss. Hydrolyzed protein is absolutely critical to hair health and hair growth and is a great addition to any hair product ingredient list.
4.
Glycerin
---
Glycerin is not directly related to growth but if your hair lacks moisture then this is the ingredient you need to look for in your hair products.
Glycerin is a humectant which means it helps your hair to retain moisture by attracting moisture to itself. If you are protective styling, which we highly recommend, then using products that are rich in moisture-attracting ingredients will keep your hair supple as you leave it alone for extended periods of time.
Glycerin prevents dryness and helps you to retain more length by helping with elasticity.
5.
Biotin
---
Watermans Hair Growth Shampoo contains Biotin and any product that contains this essential hair growth vitamin will immediately have my attention.
We all have a love affair with this vitamin but did you know that when you add it to your hair Biotin increases the elasticity of the cortex of hair preventing and minimizing hair breakage? It also helps to induce growth of both hair and new skin cells, making them healthy for people suffering hair loss. It truly is the magic ingredient for hair growth, one that many of us take very seriously when trying to meet our hair length goals.
6.
Argan Oil
---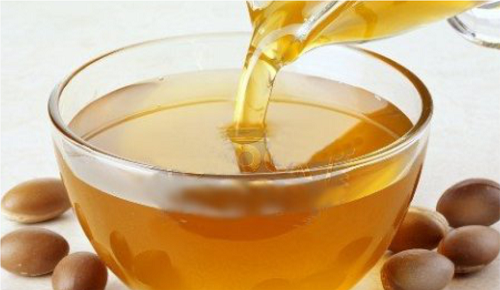 This fancy oil is known for its astringent properties and as a natural scalp treatment for various scalp conditions such as dry flaky scalp, dandruff, and scalp itching.
If you want to encourage healthy growth of your hair, cleansing your scalp with powerful ingredients is not only recommended by necessary. When argan oil is added to shampoos and conditioners, they can help to prevent scalp ailments, restore damaged hair and give your hair a natural shine that so many of us desire.
7.
Allantoin (Natural Healing from the Comfrey root)
---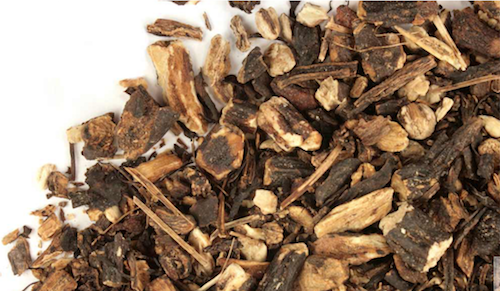 Comfrey root is absolutely amazing and if it is on your ingredient list then prepare yourself for soft hair that is a breeze to detangle.
Comfrey has healing properties because it is chock full of vitamins, minerals and antioxidants needed to heal the scalp and stimulate cell regeneration.
When added to hair products you can expect a ton of slip which is very beneficial for those of us who want to detangle without breaking our hair every single wash day. Comfrey can also be found on the ingredient list of the Waterman's hair growth Shampoo and Conditioner.
Throughout this post I have mentioned Watermans Hair Growth Products with the intention of highlighting some of the amazing ingredients found in both the Shampoo and Conditioner. This product company was founded by husband and wife team, Matt and Gail Waterman. Gail is mixed race and suffered from years of hair growth problems and could not get her hair longer without it breaking off, she tried every shampoo and conditioner but nothing worked. So after extensive research over the years and lots of trials and tribulations in 2013 they decided to create their very own products with all the ingredients they had found that did work. After a few years, Gail had healthy hair half way down her back! Matt, who suffered from male pattern baldness also saw success of his own when he abandoned everything else on the market and used their line.
The Watermans Luxury Hair Growth Shampoo and Conditioner have been designed to not only make your hair grow but to also help with underlying undiagnosed scalp problems and/or hormonal imbalances that can cause hair loss.
Watermans Luxury Hair Growth Shampoo and Conditioner are unlike any hair-restoring products currently on the market. They have combined an array of ingredients (including hydrolyzed lupin protein, allantoin, caffeine, biotin, argan oil and rosemary) to create a powerful formula, suitable for all hair types, that combats a variety of issues that can cause your hair to fall out or become thinner. Hint: The shampoo and conditioner set offer the best value!
Watermans Grow Me® Shampoo revitalizes and stimulates hair growth, strengthens hair follicles and increases hair density by supplying oxygen to follicles and nutrients required for hair development, all the while improving scalp circulation repairing scalp damage, improving vascularisation of the hair follicle.
Watermans Condition Me Conditioner softens and moisturizes revitalized hair while protecting, repairing and strengthening from root to tip to reduce hair loss, stimulate hair growth and improve scalp circulation. If you are serious about your hair growth and hair health growth and you are in the market for products that support that, give Watermans a try!
Check out the slider below for more information on the products plus reviews.
You can find out more about Watermans products by visiting their website.
Disclaimer: This is a sponsored post which means that BlackHairInformation.com may have received compensation for including it on our website. For full details please view our Disclaimer statement and Affiliation disclosure .