This time of year, dubbed as the season of giving, is marked with sometimes frantic efforts to secure the perfect gift. Despite my best efforts, I am always stuck trying to figure out what I am going to get for three or four people on my list.
You want your gift to be thoughtful, economical and special all at the same time and of course no one wants their gift to be re-gifted. I try to plan it out in advance in the hopes that more thought will produce a better gift, but sometimes I am just stuck.
What drives me the craziest is my fear of being that person. You may know them well; they hand you over a beautifully wrapped gift and you open it only to wonder "What were they thinking?!". Then you have to smile awkwardly and feign excitement in the hopes of not hurting their feelings.
Even though gift shopping can be daunting it is not all bad. For shopaholics like myself, the season gives me the perfect occasion to hit the mall.
The deal gets sweeter for me because I have two sisters. Since the start of my hair journey I've used gift giving occasions as an excuse to feed my product junkie ways which has even led to my sisters being more interested in healthy hair!
Do you have a relaxed hair diva on your list? Well, the holidays are the perfect time to help them stock up on some of the tools they'll need for their healthy hair journey.
Check out five great gifts that will bring you out of your holiday shopping rut: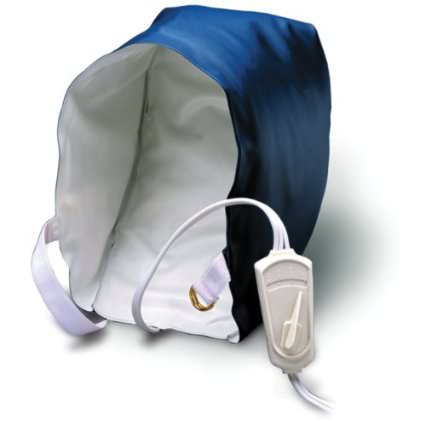 1. Deep Conditioning Cap – This is a great alternative for the girl who needs to add a little heat to her deep conditioning* routine, but hasn't shelled out money for a hooded dryer*. Deep conditioning* with heat is a great boost because it helps all the goodness of the products you're using really penetrate your hair.
A deep conditioning cap provides the perfect method. It creates the heat needed to get the most out of your hair treatments. Plus, they come in a variety of colors, styles and prices including very reasonably priced cordless microwaveable options. This means that you can tailor your gift to the lifestyle of the person you're giving it to while still helping them achieve their hair goals.