I was hesitant about writing a blog post about my favorite products since they seemed to remain the same year after year with only a few exceptions. Then I thought of the new naturals who might be having a hard time navigating the product world like I did.
We naturals go through a lot of products to figure out the ones that work best for us so when we find our core staples we have to write them down in order to remain consistent.
I am going to take you through a mini crash course of my top 8 favorite products that not only made an impression on my hair but they have weathered the storm and are here to stay!
1. As I Am Coconut Co-Wash Cleansing Conditioner -$7.99

Although I rotate between a few co-washes I keep coming back to this one! It was the first Co-Wash I tried when I big chopped and it has continued to perform outstanding results with my hair. Check out the stats!
Benefits and uses
A creamy, gentle no-suds moisturizing cleanser.
Helps maintain moisture while adding more moisture.
Contains natural ingredients that help promote healthy hair growth.
Aids in detangling
Gives you soft moisturized curls along with a super clean scalp.
Key Ingredients
Coconut Oil*
Tangerine
Castor Oil
Saw Palmetto
Phytosterols
2. Naturelle Grow Herbal Blends Infused Deep Conditioner – $14.95 & $19.95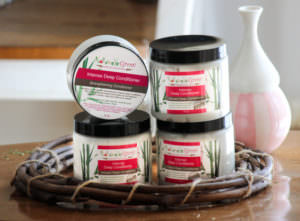 Love Love Love this product. This DC is packed with nothing but the best & it detangles my hair like no other. It has a ton of slip and makes detangling a breeze for me… a must try!
Benefits and uses
Revitalizes dry damaged tresses
Moisturizes your hair and detangles your hair leaving it tangle free.
Full of slip
Organic Ingredients
Stimulate hair growth
Strengthen your hair from inside out
Increase circulation
Key Ingredients
Shea Butter
Babbasu Oil
Marshmallow Root
Slippery Elm Bark
Burdock Root
Blue Malva
Horsetail
Natural Cinnamon
3. Shea Moisture Jamaican Black Castor Oil Strengthen, Grow And Restore Treatment Masque – $11.99

Honestly I love majority of Shea Moisture* masques but this one definitely gives you everything you need all in one product.
If you are looking to strengthen/restore your hair and need moisture this masque will do that and then some. It will bring your curls, coils and kinks back to life!
Benefits and uses
Masque designed for natural, chemically processed, color treated or heat styled hair.
Nourish, Rebuild & Grow
Restores strength and resiliency back to damaged, brittle, or chemically processed hair.
Replenishes moisture and soften while strengthening hair.
Helps promote growth by supporting hair's elasticity, reducing the appearance of breakage and shedding.
Leaves hair soft, manageable and shiny.
Key Ingredients
Organic Shea Butter
Jamaican Black Castor Oil*
Peppermint
Keratin
Avocado Oil*
Mango Seed Butter
Olive Oil
Aloe Leaf Extract
4. Shea Moisture Jamaican Black Castor Oil Strengthen, Grow & Restore Leave-In Conditioner – $10.99

This product surprised me as I didn't really fully grasp the importance of incorporating a leave in into my hair regimen. I love this product and it has made such a huge difference in my hair. This product is a must have & has made a big difference in the strength and growth of my hair!
Benefits and uses
This reparative leave-in conditioner* softens and detangles hair while controlling frizz.
Perfect for those who regularly color, straighten, perm or heat style their hair, as well as kinky, curly or wavy natural styles.
Helps nourish, moisturize and support elasticity so hair resists to breakage when detangling.
Conditioners provide a protective layer that improves the appearance of split ends.
Nourish, Repair & Grow
Improves scalp issues
Key Ingredients
Organic Shea Butter
Jamaican Black Castor Oil*
Peppermint
Coconut Oil*
Jojoba Oil
Aloe Leaf Juice
Keratin