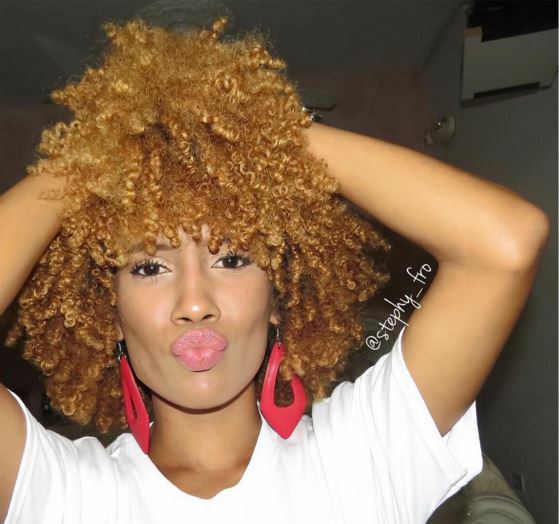 Hey natural hair money savers! That's right, all products listed below are $10 and under with tax! I don't know about you but I love saving money and I know if you are reading this then you desire to have fab hair without breaking the bank.
Good news is it can easily be done and I will share with you my favorite effective natural hair products for a naturalista on a budget. I have learned that cheap doesn't always equal incompetent products.
I don't think there is anything wrong with naturals who have those few pricey products (guilty!) however majority of my products are super affordable and I know a lot of people are on super saving money mode.
1. Cantu Shea Butter* Moisturizing Curl Activator Cream – $5.99 sold at most stores
Category – Moisturizing Styler
Curly Girl Approved – Yes – No Mineral Oil*, Sulfates, Parabens, Silicones, Phthalates, Gluten, Paraffin, or Propylene.
Benefits – Define, Moisturize and Restore your curls. Activates curls and smoothes and enhances natural curl pattern revealing frizz free with volume and bouncy shiny curls. Great for a quick wash n go.
Key Ingredients – Shea Butter*, Coconut Oil, Glycerin, Aloe Vera Juice*, Jojoba Oil, Sweet Almond Oil*, Avocado Oil, Argan Oil, Olive Oil, Mango Seed Butter, Neem Oil & Macadamia Seed Oil.
Best style used for – Wash n go's or Twist Outs
Pros – Moisturizes, styles, amazing slip, detangles hair super easy, eliminates frizz, gives exceptional shine, great hold, no product residue when dries, defines curls, gives life back to your hair, fantastic ingredients, product last a long time, super affordable.
Cons – None
My Rating – 10 + stars
2. As I am* Coconut Co-wash (cleansing conditioner) – $7.99 sold at most stores
Category – Cleansing Conditioner
Curly Girl Approved – Yes
Benefits – Gently cleanses hair & scalp. Spreads easily throughout hair. Maintains moisture – adds more moisture and helps hair retain moisture until your next cleanse. Detangles hair with breeze & rinses super easily. Helps promote a healthy environment for hair growth. Safe for color treated hair.
Key Ingredients – Tangerine, Coconut Oil, Castor Oil, Saw Palmetto & Phtyosterols.
Best used for – Cleansing scalp & hair
Pros – Gently cleanses my scalp & hair without stripping any moisture and adding additional moisture. I can detangle my hair with little to no effort. Love the smell & a little goes a long ways. Super affordable.
Cons – Larger size options
My rating – 10 stars
3. Coconut Oil – $5.99 sold at Trader Joe's
Category – Oil
Curly Girl Approved – Yes
Benefits – Helps with hair loss, penetrating & moisturizing oil*, eliminates dandruff, strengthens hair, and reduces protein loss.
Key Ingredients – Coconut Oil
Best used for – Oil scalp & scalp massages.
Pros – Able to penetrate the hair shaft and provide intense moisture, heals the scalp of many scalp issues including dandruff, strengthens my hair & adds moisture. Light oil & a little goes a long ways.
Cons – Can leave your hair really oily if you use too much & solidifies when temperature is cold
My rating – 9.5 stars
Originally posted 2015-10-30 15:00:28.