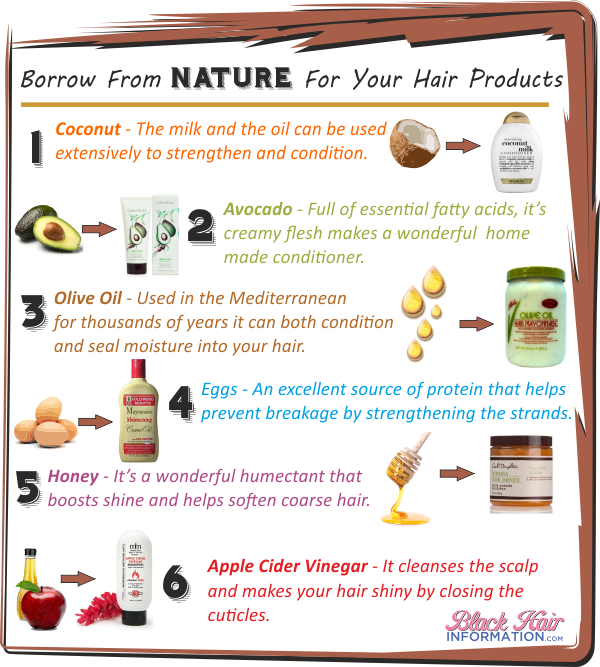 Share the graphic on your website:
Information on the infographic:
Borrow From Nature For Your Hair Products
1. Coconut* – The milk and the oil can be used extensively to strengthen and condition.
2. Avocado – Full of essential fatty acids, it's creamy flesh makes a wonderful home made conditioner.
3. Olive Oil* – Used in the Mediterranean for thousands of years it can both condition and seal moisture into your hair.
4. Eggs – An excellent source of protein that helps prevent breakage by strengthening the strands.
5. Honey* – It's a wonderful humectant that boosts shine and helps soften coarse hair.
6. Apple Cider Vinegar* – It cleanses the scalp and makes your hair shiny by closing the cuticles.