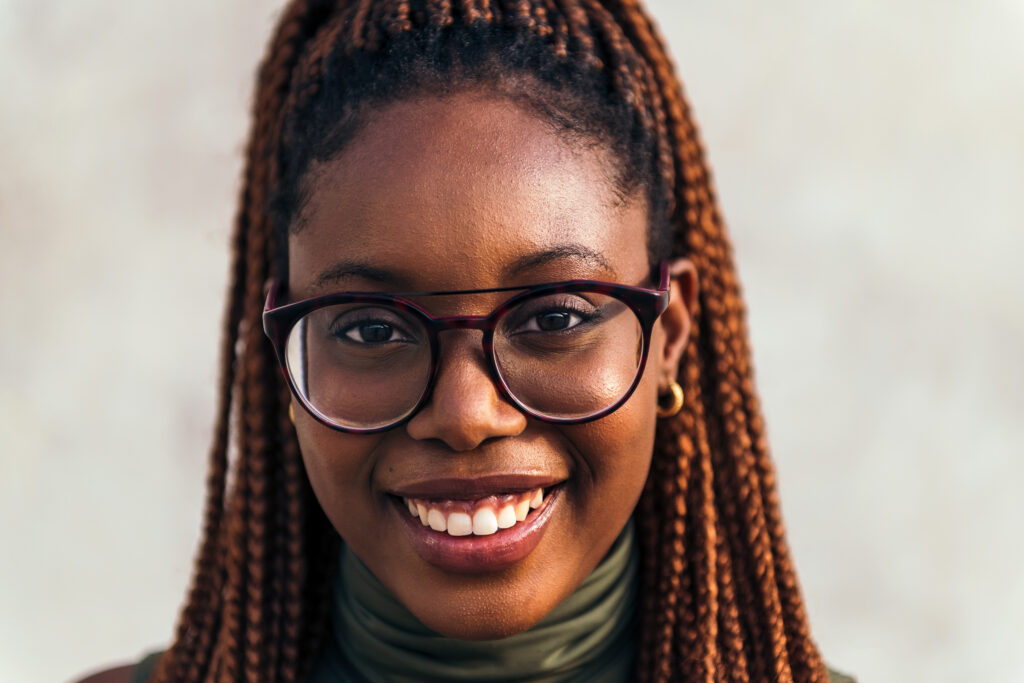 Contents:
Pen size braids
These are the ideal size in terms of time invested in installing them and tensile strength, which we will talk about a bit later. They are also small enough to adequately allow each strand to be equally coated with your products when you wash or moisturize them.
There tends to be more of your own hair in each section compared to micro braids, which helps keep the integrity of the strands and lessens the pressure on the follicles.
Chunky braids
These are also great for length retention but they will typically have to be taken down more often to allow for thorough washing and conditioning. Since you have more hair packed in each section, it's very difficult to ensure that each strand is properly cleaned and conditioned.
They are prone to getting frizzy quite quickly and they may also be too big for some people to be aesthetically pleasing. Styling options may also be limited since they can tend to be on the bulky side.
On the upside, you can install them in under an hour and they are also great for length retention. If you have fine hair you may find that chunky braids may work the best for you. Remember that fine hair strands are weak and there is strength in numbers so chunky braids are the way to go.
With chunky braids, you just have to watch the weight of the hair extensions* being added since gravity pulling on heavy braids is certainly not beneficial.
Of course, braid sizes vary widely and you may find success with a braid size in between a micro and a pen size braid or between a pen size and chunky braid. Still, the take-home message here is that the larger the braid, the better your length retention in the long run.
2. Braid Weight
This is of particular importance if you are using hair extensions*. I alluded to this earlier but it bears emphasizing.
When you braid a very small section of your hair as in micro or mini micro braids and you attach extensions* to this section, you are adding stress to your follicles from the extra weight of the extensions.
In most cases, a larger section of hair will be able to withstand the weight of hair extensions* better than a small section. The point is not to weigh each section down with too much extension hair as you will be causing unnecessary stress that may lead to traction alopecia.
3. Braid tensile strength
In this instance, tensile strength refers to strength in numbers. Imagine if you will, how easy it is to snap a single strand of hair as compared to snapping multiple strands joined together.
It's the same concept they use when creating industrial ropes. By combining multiple strands they create a stronger rope. In the same way, your braids will withstand the rigors of your daily activities when they are thicker rather than thinner. This is of particular importance if you have fine hair strands.
If you have ever experienced extensive hair loss after taking out your braids, you may want to check the size of your sections to see if perhaps the issue could have been remedied had you ensured that the sections were large enough to have sufficient tensile strength.