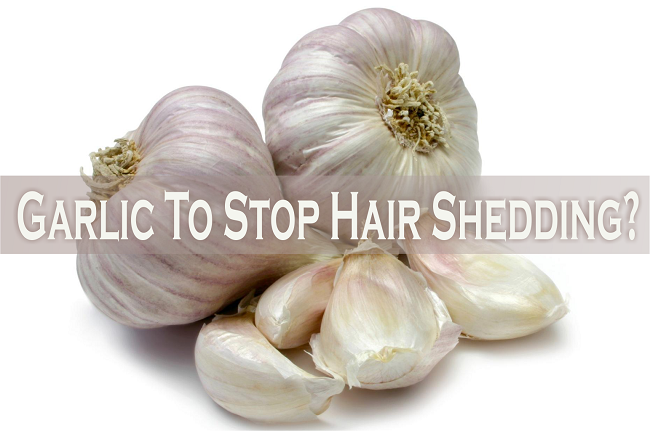 This post is all about the one ingredient every kitchen cannot be without, yes you guessed it…garlic! But this isn't about garlic being a great ingredient for your favorite Italian dish but rather using it in your hair as part of your regimen to cure shedding.
If the hair found in your brush after a single use can be mistaken for a small weird looking rodent, chances are you are experiencing heavy duty shedding. Some shedding is perfectly natural but it can be a real issue when it is excessive.
I can empathize with the worry you would face if you found yourself experiencing a lot of shedding especially if you have no clue as to what is causing it or even how to stop it.
In the hair community you will often hear that garlic is a viable option for stopping shedding, even to the extent that manufacturers use the spice/vegetable in shampoos and beauty products for this very purpose.
This post will take a critical look at what makes garlic so special, how it can help with shedding and the ways that you can incorporate it in your regimen.
What is shedding
As I mentioned, shedding in a healthy scalp is perfectly normal, as a matter of fact we often lose about 50-100 hairs per day with the number being on the larger end of the scale during the autumn and winter months.
Beyond what is considered normal shedding is excessive shedding or the medical term telogen effluvium and this can be caused by a variety of things including a sudden drop in weight about 20 pounds or more, stress or anxiety, an operation, child birth (called postpartum shedding) and some women experience it if they stop taking birth control pills.
Excessive shedding should also not be confused with hair loss, even though you are still physically losing your hair. The difference is simple, hair loss occurs when there is no chance of the hair growing back until whatever is causing the loss is removed from the equation. For example a woman undergoing chemotherapy will experience hair loss until the therapy is stopped.
Why garlic?
Have you ever heard of allicin? If you haven't, well it is a sulfur* compound found in garlic and in onions. Here is what's crazy about the compound; it isn't actually found in garlic until your crush it, that's where that strong odor comes from.
Since we always crush garlic anyway we tend to reap the benefits of allicin which helps in the the elimination of toxins and stimulation of blood flow to the scalp. The blood flowing near the scalp is exactly what you need to get rid of shedding and help with hair loss altogether. But wait! There's more! Garlic also contains other beneficial nutrients for our hair: