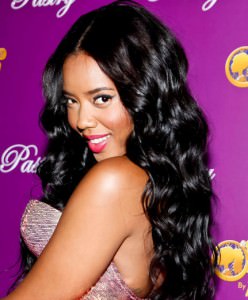 Sew-in
With this style, your hair is braided to your scalp with your extension sewn in the braid. To make this removal process easy for you, work by the rows that were braided to your scalp. Separate the first row on your nape, and clip the rest of the hair away.
Carefully take your hair shears, and take your time cutting the thread in the braid very slowly, being very careful not to cut your own hair. Once all the thread is cut, gently pull that track away from your hair. Once all of the extensions are removed from your head, carefully unbraid your own hair.
Braid Extensions
With this style, your own hair is entwined with extensions* for your Senegalese Twists, Box Braids, Kinky* Twists, and others. To remove your braids, have a detangling spritz, spray bottle with water and conditioner, or oil in a spray bottle ready in order to make your braids slippery for an easy take out process.
If you are comfortable with cutting your braids, cut one inch below where you know your natural hair is; this will save you many hours in removing your braids. If not, or you do not know where your natural hair stops, cut two inches from the bottom of your braids. This will take longer, but you will know that your own hair won't be cut by uncertainty.
Slowly and carefully, begin to unravel your extensions. If you come across a snag or a knot, do not tug or force the braid to come lose; this will only cause harm to your own hair. Just add more of the product you are using for some more slip, and continue to unravel the braid.
Wash Day Process
Detangle
Once your hair is free of your extensions*, section your hair in medium-sized sections; I usually have 6 (two on the top, two in the middle, and two in the back). Apply and massage conditioner and/or oil to your tresses, then clip each section away. Let this sit on your hair for a few minutes in order to saturate in the hair, and to prepare for the detangling process.
Originally posted 2014-09-18 15:00:20.