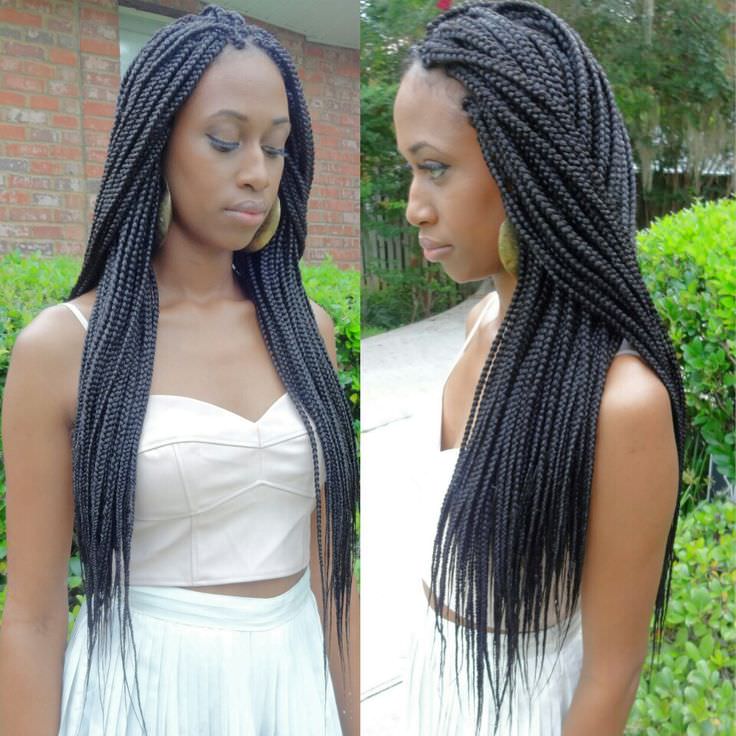 "I just got my hair braided 2 weeks ago and they are already getting frizzy!" I'm sure I'm not the only one who has had this issue when getting braided extensions*.
I mean, it can be such a pain when you spend your money, time, and patience to sit on that uncomfortable salon chair and get your hair braided. You even get pretty nervous to do anything to your style because you are afraid your own hair will "poof out" from your twists or braids.
You planned to keep you protective style for at least 6 weeks…but what can you do? There are ways to prevent your hair from frizzing up, how to get your hair twists and braided and care for them a certain way while you have your style. Here are 9 helpful ways to keep frizzy twists and braids away:
1. Start with clean, deep conditioned, and stretched hair
Make sure to cleanse your hair of any product buildup for your protective style. Add a protein and deep conditioning* treatment to moisturize and strengthen your hair strands to prepare for the longevity.
Make sure to add your leave-in conditioner* and your sealant to continue to promote healthy hair. To stretch the hair, either air dry in 8-12 twists or braids, thread/band the hair, or blow dry your hair when it's 80% damp.
The more stretched your hair is, the more the hair will not frizz up in your braids/twists. This way your braider will be able to style the entire length of your own hair in the extensions* for a sleek look and finish.
2. Install your hair tight along the length
I did not say tight at your root…no ma'am! Make sure that the root is snug, then braid or twist tightly down the length of the hair.
Make sure the braider or you is not rushing through this process to avoid the "loose" and "messy" look. If your braids are tight along the length, your own hair and the faux hair will not slip out during the duration of the style.