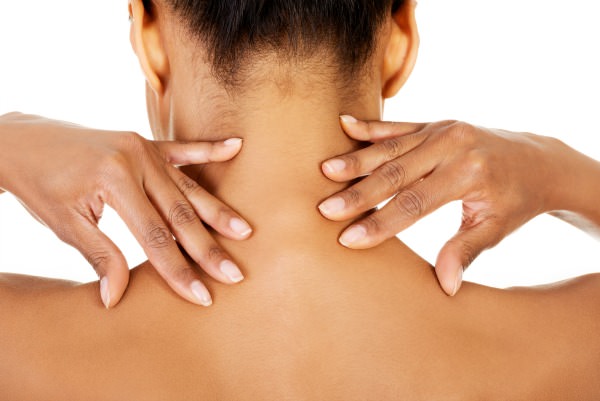 "The kitchen," "bee-da-bees," "black eyed peas," "neck freckles," which we all know is the hair that is closest to the neck. Really, we never think about nape area…or at least I don't.
I am usually so focused on helping my edges to grow into a thicker and healthier hairline that I don't show any love to my nape area. I know I'm not the only one who has neglected my kitchen more times than I should.
As your hair continues to flourish with healthy hair practices, you might notice that your nape hair is not the same length as the rest or your hair.
As a matter of fact, your nape hair might be short, uneven, and experiencing breakage. This is common with many of us since it is a very sensitive area of the scalp and the easiest area to get tangled. The good news is, with a little focus you can grow out your nape hair just follow these tips:
Keep the nape moisturized
Keeping your entire hair moisturized but focus on the nape area first by spraying the nape hair with your water mist and working in some moisturizer back there as well.
Spend at least a few minutes on your nape hair to make sure that it's getting the love it needs. Once your nape hair is moisturized thoroughly, then work on the rest of your hair.
Cover your hair at night
Whether you are sleeping on a satin pillow case or using a satin scarf, your hair should always be protected. Make sure that your nape is covered entirely before going to bed. If you need to add an extra scarf or bonnet to help cover your nape, then do so.
Massage with castor oil*
Scalp massages are pretty awesome to get the blood flowing in areas that are balding or thinning. This healthy practice helps you to relax, let stress go, and promotes hair growth.
Just like you are massaging castor oil* on your edges religiously 4 times a weeks, show the same love to your nape hair.
When you first put oil on your fingers go for the back of the neck first. Usually, that's where the most stress will be between the styles you wear hair in for the day and you literally holding your head up all day. This will not only get the knots out the back of your neck but you are promoting growth as well too.