The Smith clan took some time off recently, say what you want about the them but they seem to be doing just fine to me. The paprazzi aka TMZ has leaked new pictures of Will and Jada loving it up on each other. Is that how 17 years of marriage looks?
If so the hubby and I have a lot to look forward to when we grow up. I know this is a hair website, but can we talk about Jada's body for a second? Good Lord girl what is the secret Jada and we are totally willing to pay you!
Just kidding, but seriously… We are glad to see the Smiths having a good time in Hawaii. Willow looked happy and after going through everything they did because of that unfortunate picture situation, they deserve a some time away to reconnect. Nothing like the ocean to wash all your troubles away.
Jada seems to be rocking her natural curls and Willow is still rocking out with her blonde pixie cut and seems to be having a great time with mom too.
Check out the view: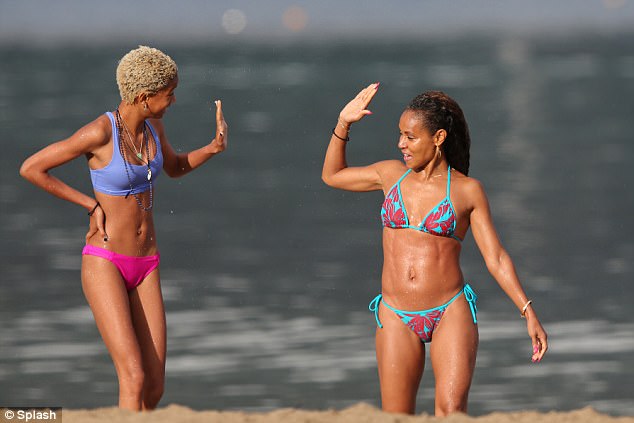 In other news, gotta love your girl Gabby, she took to twitter to show off her new protective style and she is so darn cute, we can't help but show her all the love she deserves :
Go on girl with your selfies, I love that she loves her twists they don't look heavy or that she had a million of them done. Perfect for the summer time because when you get busy and its hot as hell, nobody has time for hair. By the looks of things Gabby is no different, she is a busy girl, as one of the stars of American Horror Story Coven, she is having the time of her life. We know not to mess with Gabby though, you go girl!
What are we thinking of the looks?