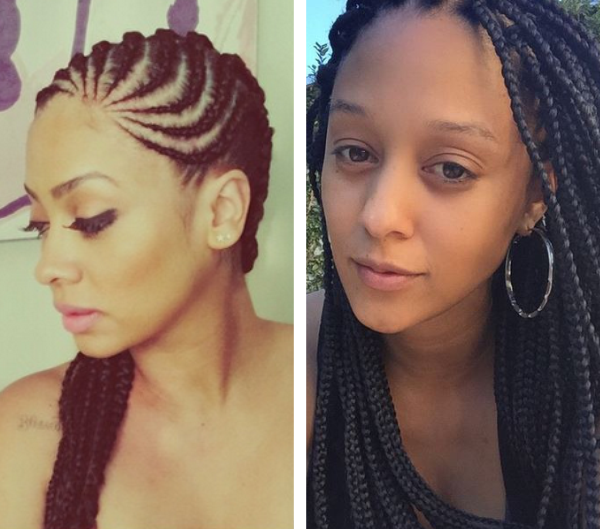 La La Anthony and Tia Mowry Hardict debuted some braids on Instagram, and the question is do we love it? That's an easy question answer: of course we do!
I particularly like La La's style its a combination of cornrows and long braids; she looks stunning as always. On Instagram she said:
"I start shooting a new movie this week…the director wants cornrows.. lets do it! Detroit here I come!!! Thank you @myssmonique love these braids"
We think the style looks amazing and easy for her to pull off and from the looks of things, she is totally feeling the look.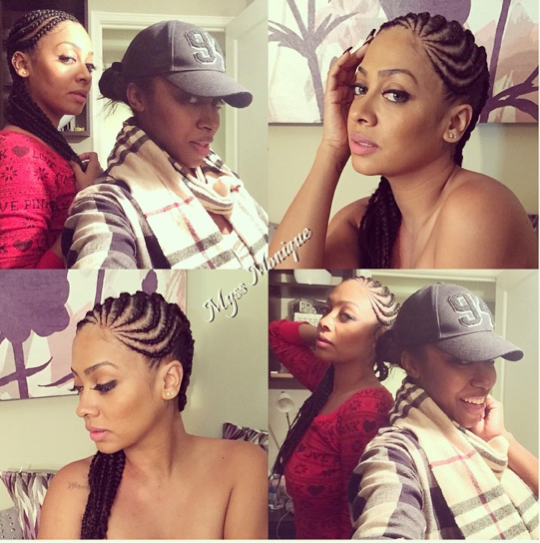 Tia on the other hand, added braids for protective styling, she gave us a bit of a fashion show on Instagram which really wasn't about the hair but you can tell she was enjoying her style like many of us do.
On Instagram she took a selfie and captured it saying:
"Then this happened… #protectivestyle #braids"
That picture is pretty daggone raw, her skin looks amazing which can probably be attributed to her healthy vegan lifestyle. You can catch more glimpses of the style as she shopped in the Farmer's market and as she takes a selfie rocking Alexander Wang and a slip form Noe Undergarments.
Tia's hair is straight box braids with no combination cornrows, both versions are a common choice for a lot of our readers and protective stylers out there.
If you had to choose between straight box braids and a combination cornrows and braids, which would you pick? If you did the combination style, it would probably not have as much versatility in the sense that the front would pretty much be the same and you could only manipulate the hair that is loose.
With loose box braids, you can create quite a few styles changing your look form day to day if you want to as you protect your hair. Comment below on what you think about the girls style.
Out of the two, which would you prefer? Cornrows with braids, or just loose box braids?