So unless you have been living in a cave you will know about the recent controversy surrounding the Carters' daughter's hair. I'm certainly not going to rehash that nonsense here because I fall firmly on the side of 'She's a baby, leave her alone'.
This week the Carters were spotted out and about in the Hamptons with Blue clutching onto a teddy bear but it's the cute little afro puffs that she was sporting that caught my attention. Awww!
Later on Bey posted a photo of Blue napping. Double Awwww!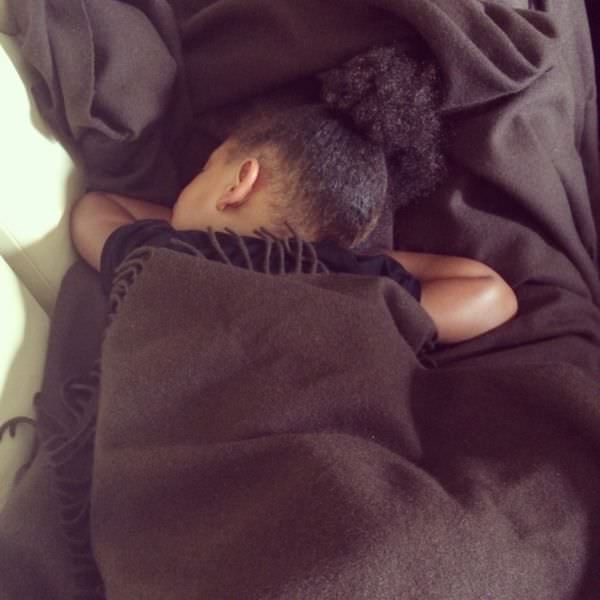 I can't say that I envy their lifestyle of having their every move and decision analyzed and dissected on the world stage and having to bring up a child in that environment can't be easy. Blue is happy and healthy and ultimately, that's all that matters right? She is just adorable in those puffs though!