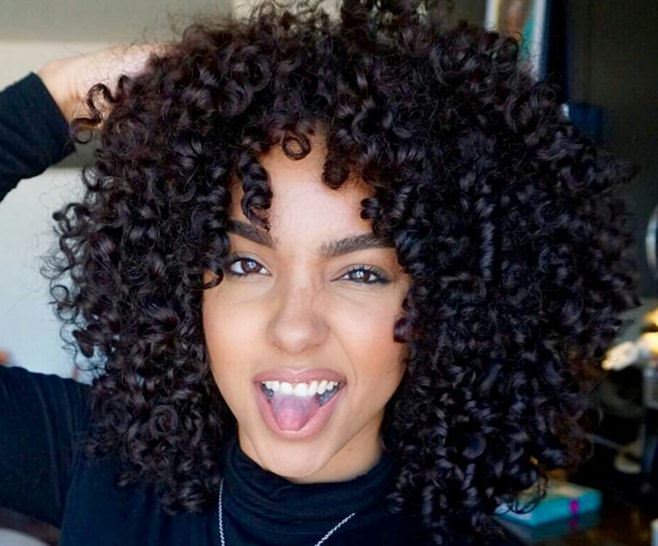 Wash day can be a time of great relaxation for some, and the source of a gigantic headache for others. Do you feel like you're stuck in a rut with your wash day routine?
Do you feel like maybe there is some way you can cut down time and still get great results? Well you're in luck because there are! Keep reading to learn four wash day hair hacks you can try as soon as possible.
Section hair
If you're like me, you may get a little lazy sometimes when it comes to parting hair into sections on wash day. But before you decide to hop in the shower without sectioning first, just hear me out: you are actually prone to more breakage if you try to tackle your hair all at one time.
To make wash day easier on yourself, part hair in at least 2-4 sections. This way you can give each section the attention it deserves, and you'll also be able to properly detangle and distribute product to each strand. You'll also avoid unnecessary snagging and pulling.
Pre-poo and detangle before hand
Simply detangling your hair before washing can mean less breakage and a shorter wash day. By detangling in the shower, you can risk extra knots and tangles that are much harder to take out.
Before shampooing your hair, wet it lightly and apply your favorite rinse out or deep conditioner*. Go through each section and either use a wide tooth comb* or finger detangle. Afterwards, twist each section and put on a plastic cap for at least 30 minutes. This is called pre-pooing. Not only does it make wash day go faster, but it also acts as an extra layer that prevents shampoo from stripping all of our hair's natural oils*. Pre-pooing isn't an absolutely necessary step, but it sure is a beneficial one.