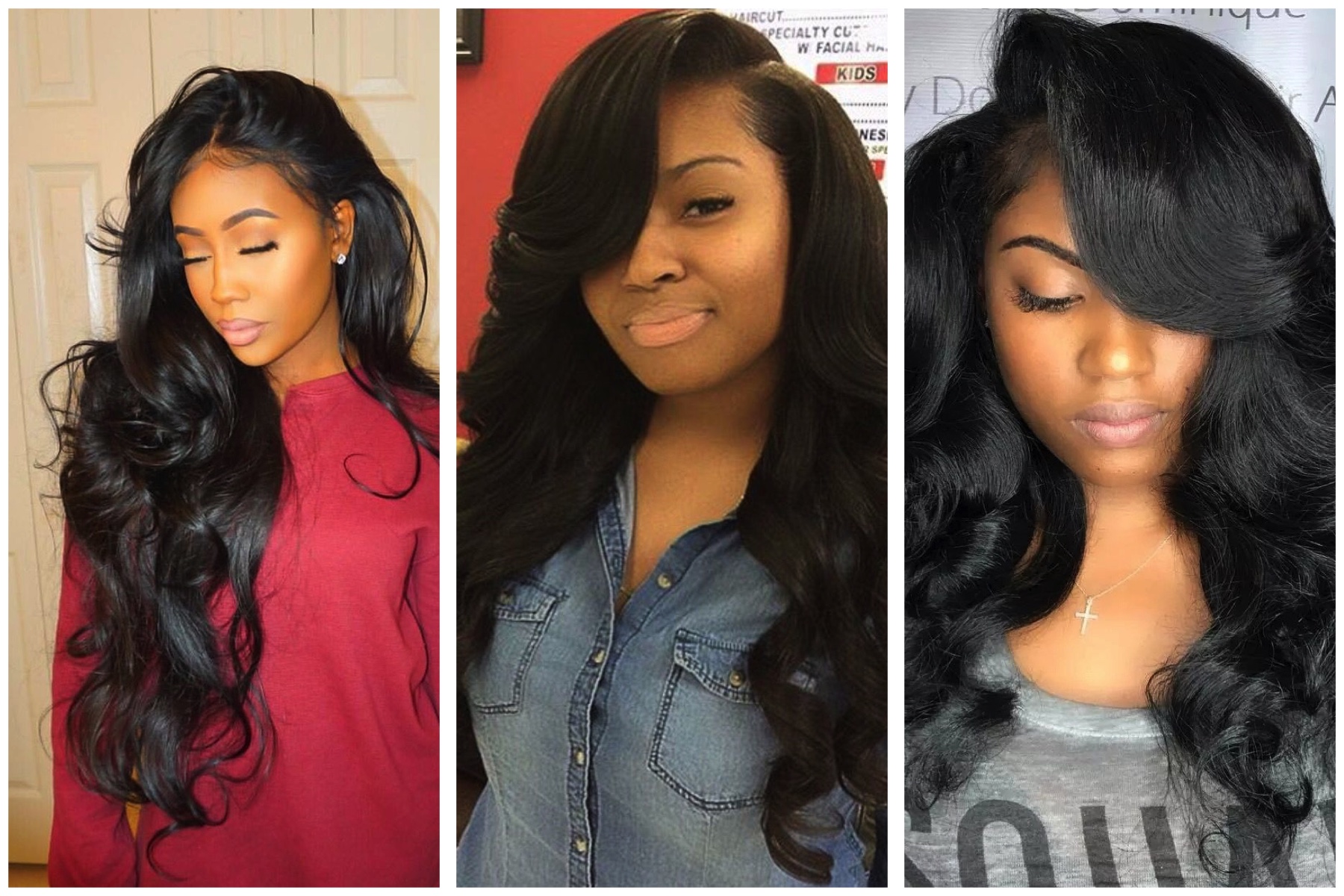 A common misconception about girls who wear weave is that they are bald headed underneath and have no choice but to wear it.
However, that is far from the truth! I can't speak for everyone, because I know that that may be the case for some, but it certainly isn't for me.
I started experimenting with sew-ins before I decided to go natural. For me, I just loved being able to have long tresses, or short tresses for that matter, whenever I felt like it.
Getting sew-ins installed was more so of a way to protect my hair and to express my creativity. As a college student, it was sometimes hard to have time to go home every week to get my hair washed and styled, because I didn't trust anyone except the stylist from my hometown to care for my hair, and doing my hair myself was a bit exhausting.
I first started experimenting with clip-ins but realized that it wasn't permanent enough. I liked having the flexibility to take them out, but at the same time, I wanted to keep them in. I did some research one day and finally came across a stylist who did sew-ins.
I really liked the pictures on her site, and her prices were decent, so I gave it a shot. I ended up falling in love with it! My first sew in was a partial sew in, which meant that some of my hair was left out to blend and make it look more natural. She did such a great job, that I kept going back, and it got to the point that I even forgot what my own hair looked like underneath, or how long it was.
However, I knew it was thick and growing rapidly because between installs I would take the time to get it treated, trimmed, and conditioned. I was shocked when I actually saw the length that my hair had grown, so I decided to take a break from the sew ins for a few weeks.
I remember going to class one day and I bumped into a friend, and she commented on how shocked she was that my natural hair was so beautiful. She said that normally girls who wear weave have little to no hair underneath. I know she wasn't saying that to be offensive, but it still rubbed me the wrong way.
I hate generalizations, and it's quite sad that that is a stigma associated with women who wear weave. However, I am here to set the record straight that it is certainly not true. You can have beautiful long and thick hair, and still, choose to wear weaves, and that's perfectly okay!