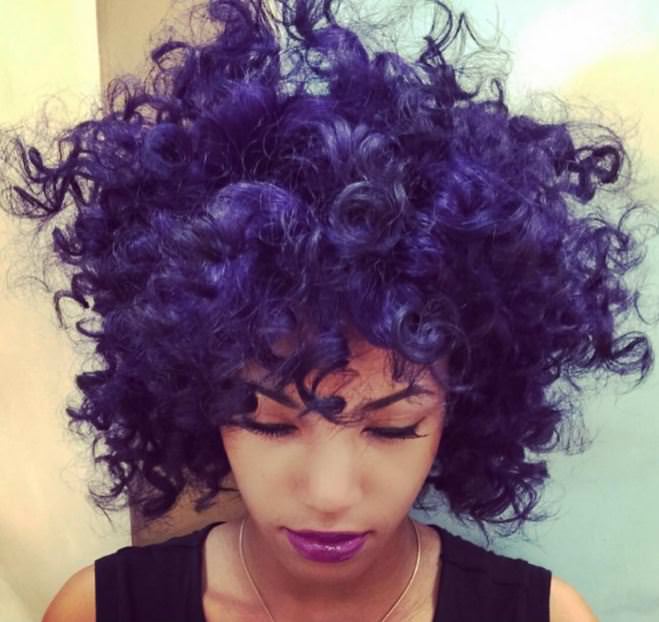 So you've finally made the plunge and decided that you want to color your natural hair. Well, welcome to the club! Coloring natural curls (especially if you've never done it before) can be a fun yet daunting experience.
If you don't know what to do before or after coloring your hair, keep reading! We've created a list of tips you should follow before and after the process to keep your hair as healthy as possible! What do you do before or after coloring your hair?
Before:
Make sure your hair is healthy – get a hair consultation
Even though you may wake up one day and decide that you want to color your hair, it may not be that easy. Before applying any kind of permanent color to your hair, make sure that your hair is in the best condition it can be in. Chemical processes can weaken our strands, so adding them on already weak hair is a recipe for disaster.
The best thing to do before embarking on this new hair journey is to get a hair consultation. See your normal hair stylist, or research a salon that specializes in natural hair. Once they give you the okay for color, work with them on choosing which color you'd like, and have them do the process for you. *Unless you've had experience, do not try to color your own hair at home. Always go to a professional!*
Shampoo and thoroughly wash beforehand
Your stylist may do this step for you, otherwise it will be up to you. For the color to best take to your hair, you have to make sure that you shampoo and cleanse your hair thoroughly. There cannot be any product build up or extra product when you begin this process. Use a clarifying shampoo* to make sure that you truly remove everything from your hair and scalp.
After:
Deep condition hair well
After applying the color, your hair may feel rough or dry. It's important to regularly implement deep conditioning* to your regimen. Your hair stylist will probably also deep condition your hair the same day in the salon. Get into the habit of deep conditioning* at least once a week to keep strands soft and moisturized.
Protective style or try low manipulation styles
You can of course play around with any style that you want, but it's extremely important to be gentle with your hair. Do not handle it roughly, or comb through it harshly.
Otherwise, it will be more susceptible to breakage, which is never fun. Start finger detangling more on your wash day. Also, experiment with low protective styles like twist outs, braid outs, rod sets, etc. The more you can keep your ends protected, the better.
Keep hair moisturized and sealed
One of the key things to do after getting your hair colored is making sure that it remains moisturized and sealed. Pay careful attention to your hair and how you treat it. You may want to add co-washing into your regimen. Also, try the LOC (Liquid, Oil, Cream) method after washing.
Layer your products into your hair following that acronym, and each layer will lock in moisture from the last. Done every few days, your hair will be in excellent shape! What tips do you have for someone that may want to color their hair?