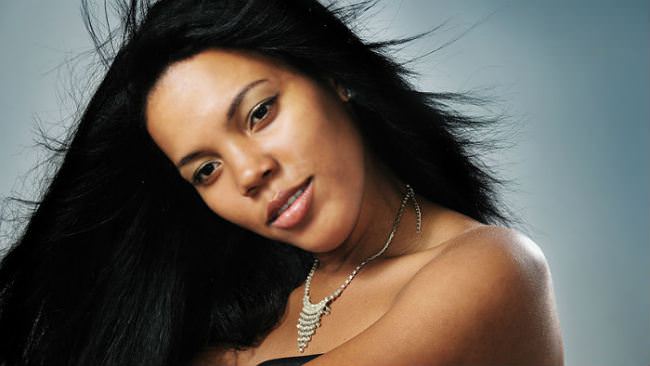 Dare I say it; relaxed hair gets really dry too! One of the things that stood out for me the most on my natural hair journey was how similar my regimen is to that of a woman who has healthy relaxed hair.
I had my own aha moment because I honestly think if I relaxed again, I would know exactly what to do. Relaxed hair is essentailly damaged natural hair, meaning the bonds in your natural hair are permanently broken to create that sleek straight look.
This means a couple of things, one, your hair becomes more porous than it would be if you did not have it chemically changed and two, your hair requires a ton of moisture to stay healthy.
Afro textured hair is dry, this fact does not change just because you relax it, actually the problem gets worse because of how stripped your hair is after a relaxer.
We chose to focus on deep conditioning because if you have hair, and in particularly relaxed hair, you should be deep conditioning* weekly or bi weekly to keep your hair healthy and hydrated. With that said we wanted to highlight three things to remember to help you deep condition your relaxed hair effectively.
1. Prepoo

The prepoo (pre shampoo) treatment can also be your way of deep conditioning your hair. It is done before you shampoo your hair so you have all the freedom in the world to add anything (within reason) that you can find in your kitchen.
Make sure if you prefer to prepoo as a means of deep conditioning that your products and ingredients are worth the effort. If you have a cheapo rico conditioner and you want to jazz it up into a prepoo, we have a post that gives you great ideas on just how to do that.
2. Use Protein
Relaxed hair is not protein sensitive so it needs protein and it needs it all the time. When deep conditioning choose products that are protein based with moisture components.
If you cannot find a suitable product like that then make one at home, you will be surprised at how effective a little plain Greek yogurt or an egg can be when trying to make a concoction.
3. Deep Condition Regularly
The standard that a stylist might suggest would be to deep condition monthly but we suggest weekly to really see the type of progress you would want for your relaxed hair. It is really a commitment but a great one and something that you can do for yourself that you will not regret.
If you are bored, play with ingredients because when you mix something different every week it breaks up the monotony and keeps things interesting, use avocado one week, eggs the next and Aphogee* protein conditioner the following week, whatever it takes for you to stick to it.
If you have relaxed hair and you are not deep conditioning* weekly, we want to challenge you to try it for 8 weeks and see if it makes a difference in your hair.
Here is a great deep conditioning tutorial by the ever informative Marcherie of Healthy Textures, watch and let us know in the comments what deep conditioning has done for your relaxed hair.