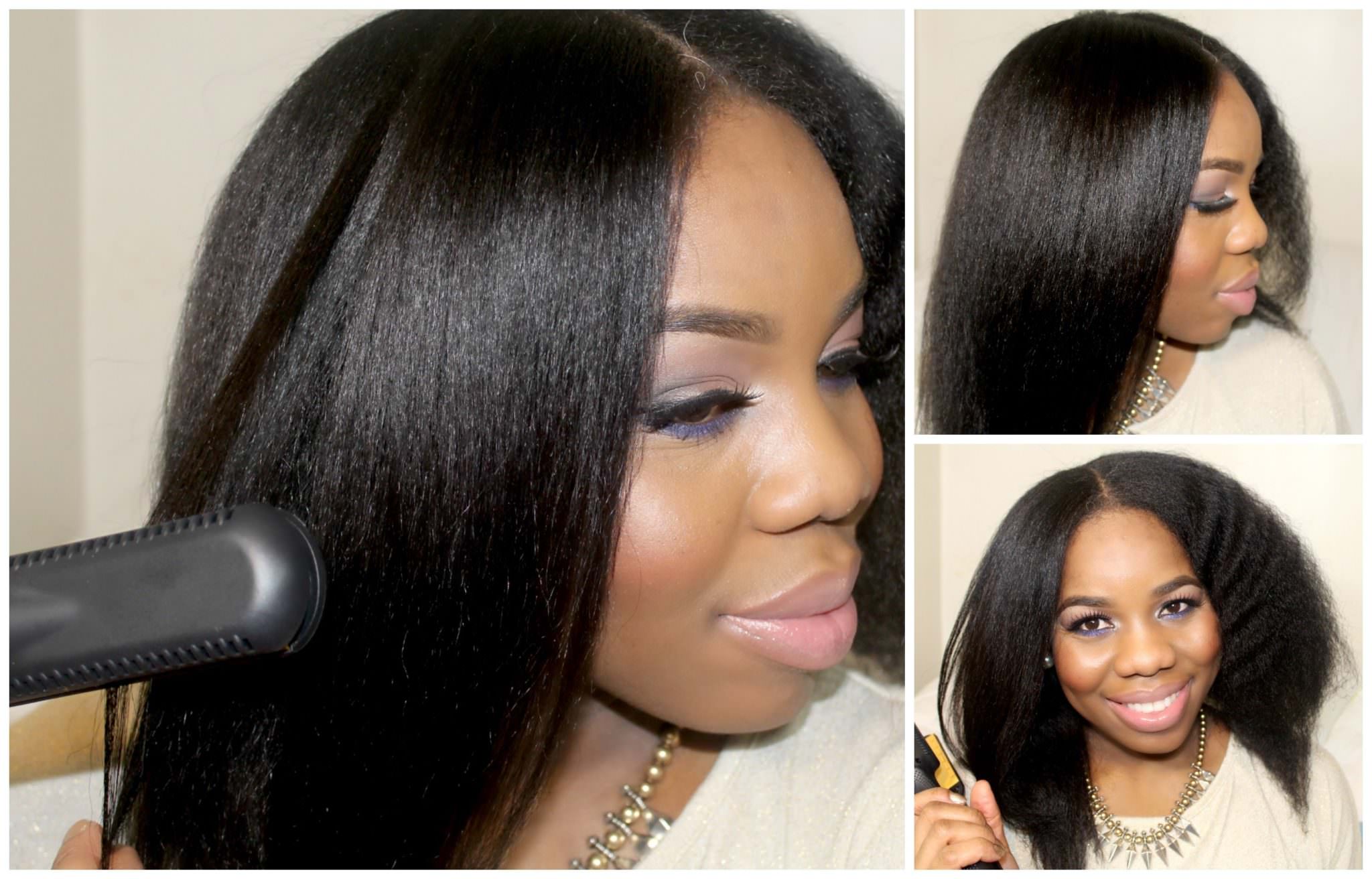 In both scenarios because the hair structure is naturally curly it is necessary to alter the the bonds to achieve a straighter look. What's different between the two, is the level of alteration whether permanent or temporary. It's not easy to understand each process and what it does to the hair without getting a little bit technical and scientific so buckle up coz here goes.
Every hair strand consists of four types of bonds, these are the Hydrogen bonds, Salt bonds, Disulfide bonds and Peptide bonds. Working from the weakest to the strongest, Hydrogen bonds are easily affected by water or heat and are pretty cool because they allow the hair to be molded and manipulated in anyway you desire. For example you can move from a perm rods* style to a braid out in a matter of a day by just wetting and re-styling your hair.
Salt bonds are slightly stronger than the hydrogen bonds and are more affected by PH levels in chemicals allowing your hair to swell and the cuticles to lift. Salt bonds are often altered during color treatments as they allow for the color to be deposited to the hair changing your look in just a matter of hours.
The Disulfide bonds and the Peptide bonds are the strongest of the four, the Disulfide bond is not affected by heat or water but is affected by salon chemicals added to your hair that rearranges them which allows them to take on a new shape, this is what happens when we get a relaxer.
The Peptide bond is the strongest of all the bonds and pretty much makes up the structure of your hair, they are primarily made up of proteins and simply, when this structure breaks your hair breaks. OK science lesson over, sort of, in part two we get into to the meat of the matter and get the answer to this elusive question.
For now what do you think?